Salut à tous !
Cette semaine nous avons des critiques de React intéressantes à lire.
Le sujet principale reste le routing: des nouvelles intéressantes de Next.js, React-Router, Expo...
La newsletter reprend enfin son rythme hebdomadaire habituel! Je rentre tout juste de vacances, et j'ai profité de l'été pour changer de provider email: j'utilise maintenant ConvertKit. Cela me donne plus de fléxibilité sur le rendu des emails et me permettra d'introduire quelques nouveautés par la suite ;)

Pour me soutenir:
Ne manque pas le prochain email !

💸 Sponsor​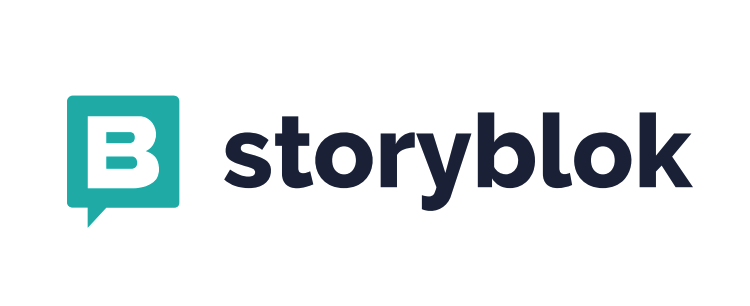 Avez-vous déjà essayé Storyblok ? C'est le CMS headless avec un éditeur visuel conçu pour les développeurs et les spécialistes du marketing !
Utilisez Storyblok React SDK pour construire rapidement des composants réutilisables et récupérer le contenu pour créer vos applications, sites Web ou eCommerces React, Next.js, Remix, ou même React-Native.
Consultez le Hub Technologique et découvrez-le vous-même !

⚛️ React​
React I Love You, But You're Bringing Me Down
L'auteur de React-Admin donne une critique juste de React sur de nombreux aspects (forms, useContextSelector, refs, deps array...). Ne manquez pas la réponse de Dan Abramov.
Next.js Layouts RFC in 5 minutes
Le routeur Next.js basé sur le file-system va être significativement upgradé dans la prochaine version majeure. On y trouve notament un support des nested layouts, comme dans Remix. Cela permet d'éviter les unmount/remount non nécessaires d'un layout lors des navigations, mais aussi de gérer les chargements de données et les erreurs. Cet article donne une rapide vision d'ensemble. Voir aussi le thread de Delba.
Grosse update: comme prévu, de nombreuses APIs de Remix (data-loading, mutation...) ont été déplacées dans React-Router. Voir la video de 2min
Paul a upgradé son blog vers la dernière version Gatsby v4 et nous partage comment il a utilisé les toutes dernieres features. Deferred Static Generation permet de réduire significativement le temps de build. Voir aussi Gatsby 5 Umbrella Discussion et la video Gatsby v5 Alpha Showcase: le support de partial hydration arrive!
Extras:
Ne manque pas le prochain email !

💸 Sponsor​
Progressez dans votre anglais professionnel avec Cambly
Cambly, c'est la plateforme pour progresser à l'oral en anglais avec des tuteurs anglophones, quand et où vous voulez. Maîtriser le vocabulaire technique, interagir avec vos collègues ou clients à l'international ou travailler depuis n'importe où dans le monde, nos tuteurs s'adaptent à vos besoins, votre niveau et vos objectifs.
👉Faites un cours d'essai gratuit de 15 minutes et profitez de 50% de réduction sur votre abonnement

📱 React-Native​
RFC: File System-Based Native Routing with Expo and React Native
Evan Bacon travaille sur un nouveau routeur Expo basé sur des conventions file-system, similaires à Next.js ou Remix. Il nous explique tout ce qu'il faut savoir sur cette feature très attendue qui apporte la DX du web sur mobile. Cela devrait réduire considérablement le boilerplate de nos apps, mais aussi améliorer la discoverabilité, le deep linking, l'indexation, le chargement de données, la gestion des erreurs... Lire aussi ce thread et écouter ce podcast.

🧑‍💻 Jobs​
🧑‍💼 Matters - Senior Software Engineer (React/Node)
Envie de challenges et de contribuer à des réussites entrepreneuriales ? Rejoins notre startup studio pour construire des produits variés et complexes dans une culture devOps, une stack JS, des code reviews, tests et déploiements automatisés. Paris, remote flexible, 50K€-65K€.
🧑‍💼 Linxea - Lead Dev React.js - 60-75k€
Plateforme leader de l'épargne en ligne. Stack tech : ReactJS, Redux, Saga, Formik, Storybook, Webpack, Typescript. Skills : architecture, développement, pratiques craft (clean architecture, clean code ,TDD), mentoring et formation des équipes. Paris 75008 - 2j de TT/sem.
💡 Comment publier une offre d'emploi ?

🇫🇷 En français​
Pas de contenu cette semaine 😅
💡Tu peux m'envoyer tes articles en me répondant à sebastien@thisweekinreact.com !

🔀 Autre​

🤭 Fun​