Salut à tous !
Cette semaine, nous avons de belles sorties avec Astro 2.0 et Remix 1.11. Du contenu intéressant autour des Server Components.
React-Native n'est pas en reste avec Expo Router en release candidate, Expo Image en beta, et une nouvelle solution pour créer des widgets Android.
J'ai été invité du show Learn With Jason - Create and deploy a documentation website dans lequel Jason fait ses premiers pas sur Docusaurus.
Je vous propose de découvrir la newsletter ES.next News, une bonne source d'information pour se tenir à jour sur les évolutions du langage JavaScript et des outils comme ESLint, Babel, Prettier, Bun...
💡 Consulter cette newsletter sur Twitter - format visuel 🎨

Pour me soutenir:
😘 Recommande la newsletter! Ça m'aide vraiment beaucoup!
📨 Réponds à cet email
💬 Rejoins le chat Discord
Ne manque pas le prochain email !

💸 Sponsor​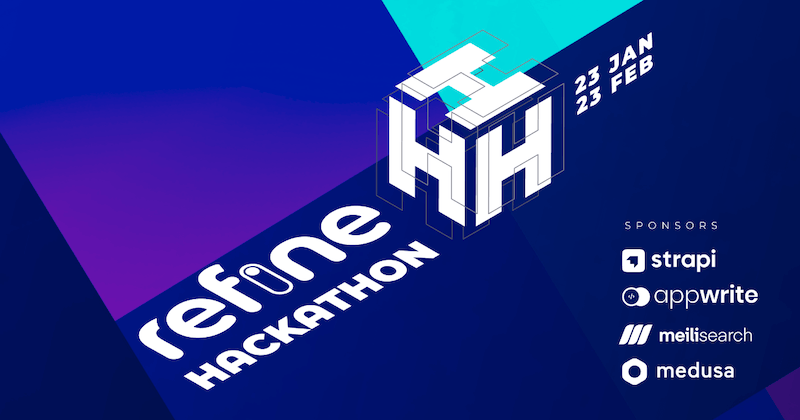 refine - framework React headless pour créer des apps CRUD, 100% open-source
Préparez-vous à passer au niveau supérieur ! Nous sommes ravis de lancer le Hackathon refine.
Vous pouvez gagner 1500 $ et de nombreux cadeaux !
Nous sommes ravis de collaborer avec Strapi, Appwrite, Meilisearch et Medusa. Ils sponsorisent le Hackathon refine et les gagnants recevront des cadeaux de chacun d'entre eux !
Plus d'informations sur le Hackathon.

⚛️ React​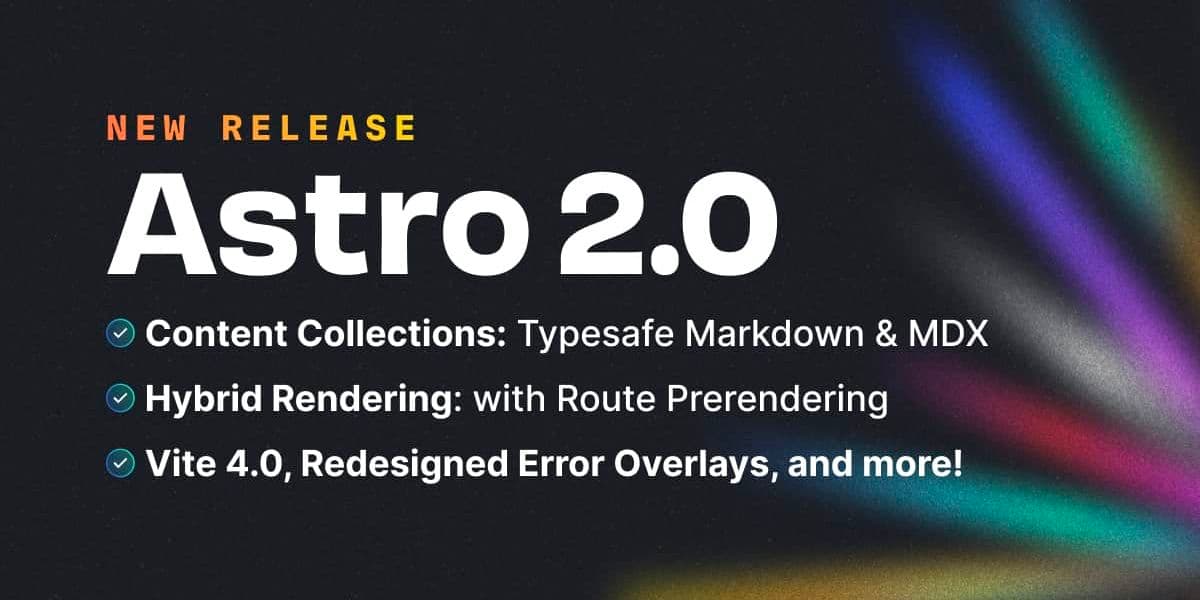 Astro sort sa v2. Les nouveautés mises en avant:
Content Collections: Automatic type-safety for Markdown & MDX.
Hybrid Rendering: Static? Dynamic? Get the best of both worlds.
Redesigned Error Overlays
Improved Dev Server (HMR)
Vite 4.0
Public Roadmap
Voir aussi l'article Introducing Content Collections: Type-Safe Markdown in Astro 2.0. Il s'agit de valider le front matter avec Zod, de pouvoir utiliser ces données de manière typée dans les composants React, et d'avoir de bons messages d'erreurs affichés avec une bonne DX en cas de donnée qui ne respecte pas le schema. Définitivement une bonne idée, d'ailleurs Docusaurus le fait aussi 😜.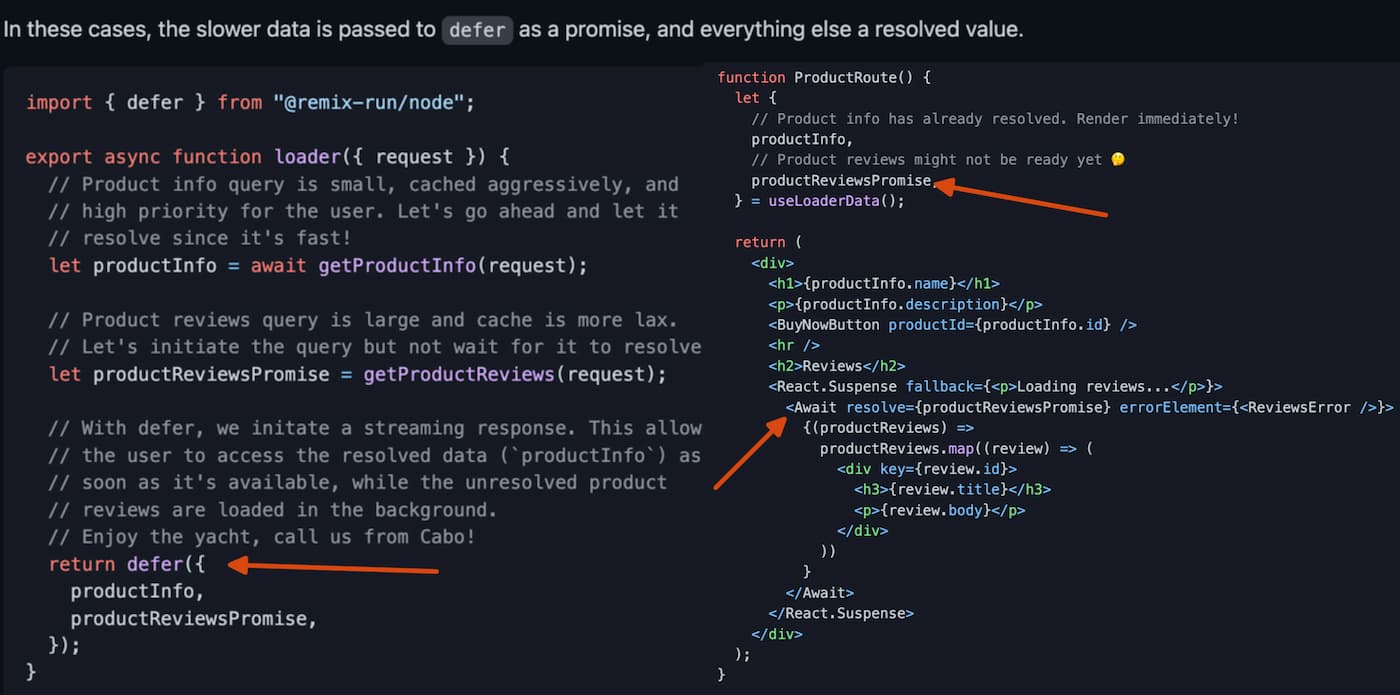 Une belle release Remix avec en nouveautés principales:
defer + <Await> pour initier une réponse streamée. Le loader retourne des promesses qui peuvent être résolues plus tard coté client.
Route Convention v2: une nouvelle convention (flat routes) qu'on peut activer dès maintenant et qui deviendra la convention par défaut sur la v2.
Support expérimental de CSS imports, CSS Modules, Vanilla Extract.

Ne manque pas le prochain email !

📱 React-Native​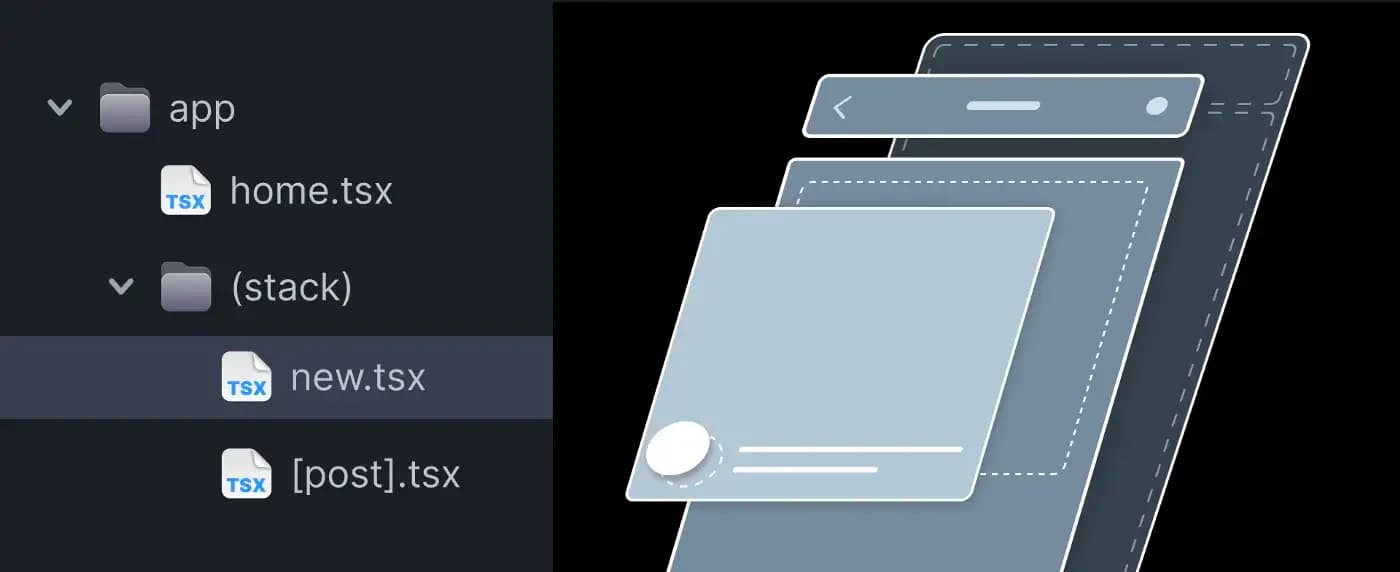 Expo Router v1 Release Candidate
Expo Router propose de créer sa navigation mobile (basée sur React-Navigation) via des conventions de nommage file-system, comme le font la majorité des frameworks React web. On retrouve les features habituelles comme les layout routes, dynamic routes, error boundaries...
Le plus intéressant pour moi: le support universel. La navigation est basée sur des liens, un composant <Link> et le support Metro web (experimental). Maintenant que la partie native d'Expo fonctionne bien, je ne serais pas surpris de voir Expo devenir progressivement un véritable framework full-stack universel, et ainsi réaliser la prédiction d'Andrew Clark.


🧑‍💻 Jobs​
🧑‍💼 Shotgun - Senior Full Stack Engineer - 60-75k€ + BSPCE
Shotgun est la billetterie des évènements electro. Nous recherchons des devs expérimentés pour travailler sur une stack moderne: React, React-Native, Typescript, GraphQL, NextJS, PgSQL, Vercel...
🧑‍💼 Premier Octet - Développeurs(euses) React - Paris
Nous cherchons des développeurs(euses) JavaScript passionnés. Vous interviendrez en développement sur des projets variés et motivants, à la fois serveur et front (React, Nest, Next), et éventuellement mobile (React Native).
🧑‍💼 Teale - Mobile Software Engineer - 50-60k - Paris/Remote
Teale recrute un dev mobile React-Native / TypeScript pour travailler sur une app à fort impact dédiée à la santé mentale.
🧑‍💼 Ponicode - Senior Software Enginee - Paris/Full-remote
Ponicode (CircleCI) est un partenaire de code basé sur une IA. Ils recrutent un dev senior full-stack React / Node.js / TypeScript.
💡 Comment publier une offre d'emploi ?

🇫🇷 En français​
📦 React-dsfr: le design system React du gouvernement Français
💡Tu peux m'envoyer ton contenu: sebastien@thisweekinreact.com !

🔀 Autre​

🤭 Fun​