Salut à tous !
Cette année, j'aimerais faire évoluer la newsletter vers un format un peu plus digeste. Est-ce que vous avez des suggestions à me faire? Est-ce que vous trouvez que je met trop de liens et certains peuvent être supprimés? Ou alors vous aimez le côté exhaustif? Mon but c'est que cette newsletter prenne moins de temps à écrire pour que je puisse vous proposer du contenu plus intéressant, comme des articles originaux. Je vais vous expliquer tout ça prochainement.
Une conférence React-Native-Connection vient d'être annoncée à Paris le 1er Juin. Je vais participer à la sélection des talks. Il y a également un meetup React-Native Paris le 7 Février.
💡 Consulter cette newsletter sur Twitter - format visuel 🎨

Pour me soutenir:
😘 Recommande la newsletter! Ça m'aide vraiment beaucoup!
📨 Réponds à cet email
💬 Rejoins le chat Discord
Ne manque pas le prochain email !

💸 Sponsor​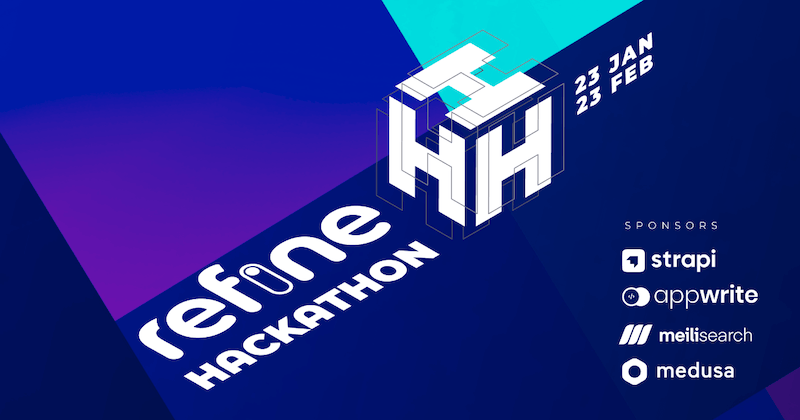 refine - framework React headless pour créer des apps CRUD, 100% open-source
Préparez-vous à passer au niveau supérieur ! Nous sommes ravis de lancer le Hackathon refine.
Vous pouvez gagner 1500 $ et de nombreux cadeaux !
Nous sommes ravis de collaborer avec Strapi, Appwrite, Meilisearch et Medusa. Ils sponsorisent le Hackathon refine et les gagnants recevront des cadeaux de chacun d'entre eux !
Plus d'informations sur le Hackathon.

⚛️ React​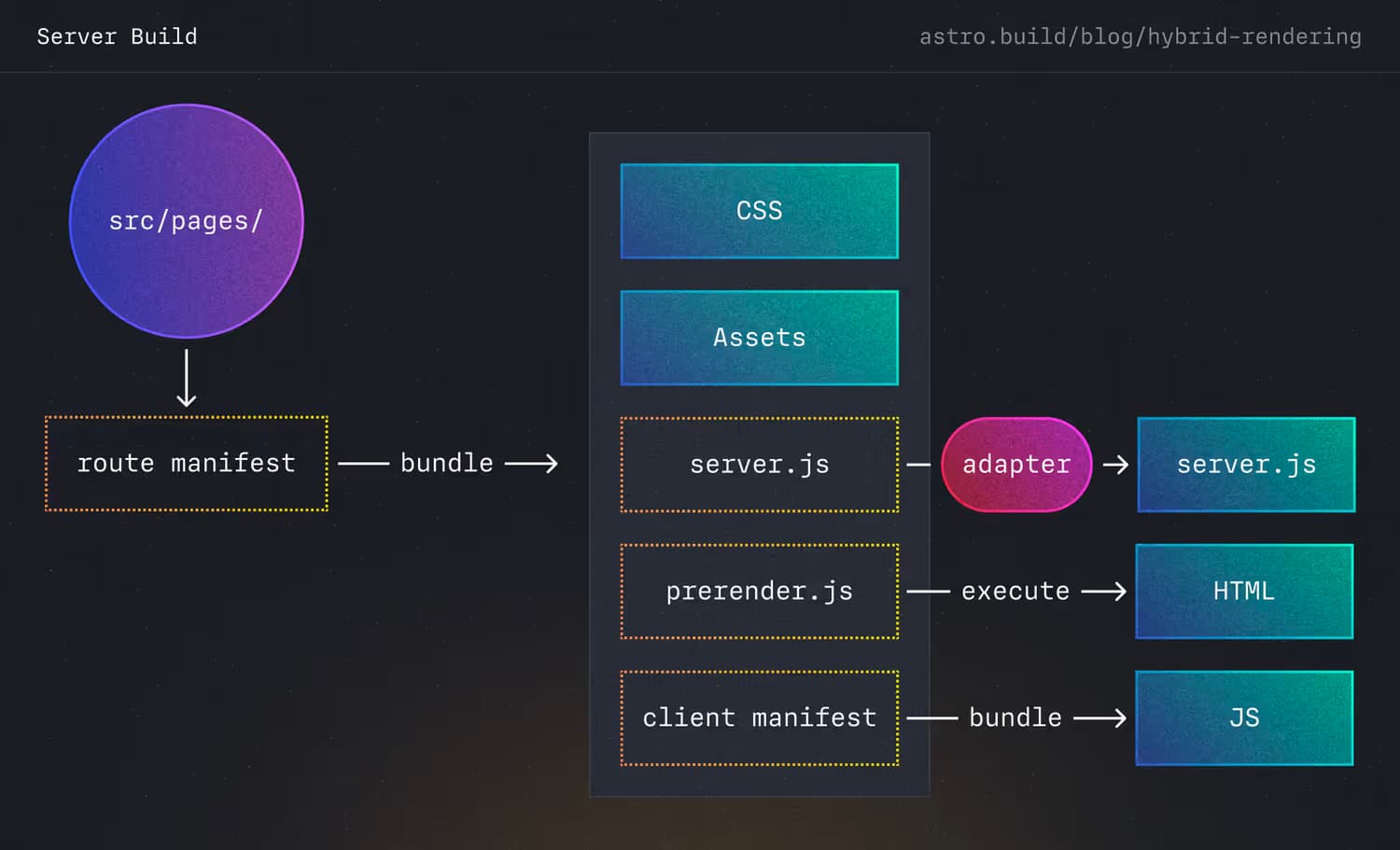 Astro - Unlock New Possibilities with Hybrid Rendering
Avec Astro 1, on devait faire un choix global pour tout le site: 100% static (SSG) ou 100% server (SSR). Avec Astro 2.0 il est maintenant possible de choisir pour chaque page. L'article détaille le fonctionnement interne du build Astro, et comment il a dû évoluer pour supporter cette nouvelle feature. Ils utilisent de l'analyse statique pour séparer les routes statiques des routes SSR.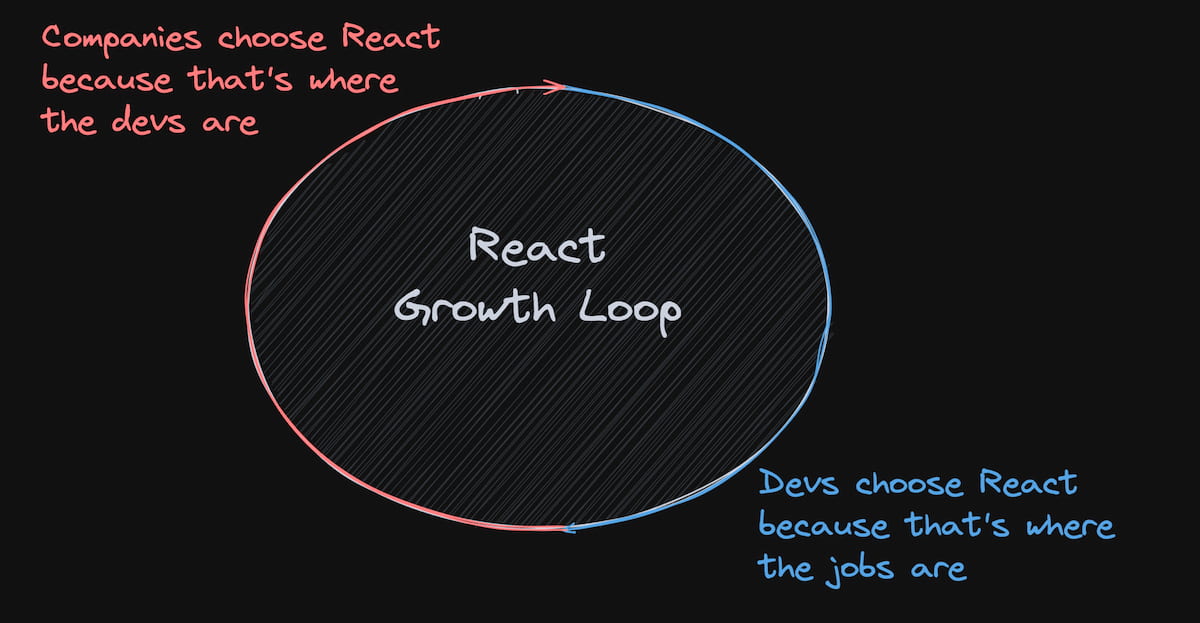 Dominik explique pourquoi React n'est pas près de mourir. React a popularisé le JSX et le concept de composant et de declarative UI. Les alternatives reprennent les bonnes parties et essaient de résoudre les problèmes, mais cela sera difficile de le challenger vu la taille son écosystème et sa communauté qui ne fait que se renforcer avec le temps. Il faudrait une grosse innovation de rupture. Les librairies framework agnostic (TanStack) ont un role à jouer et permettent de transférer la connaissance d'un écosystème à l'autre.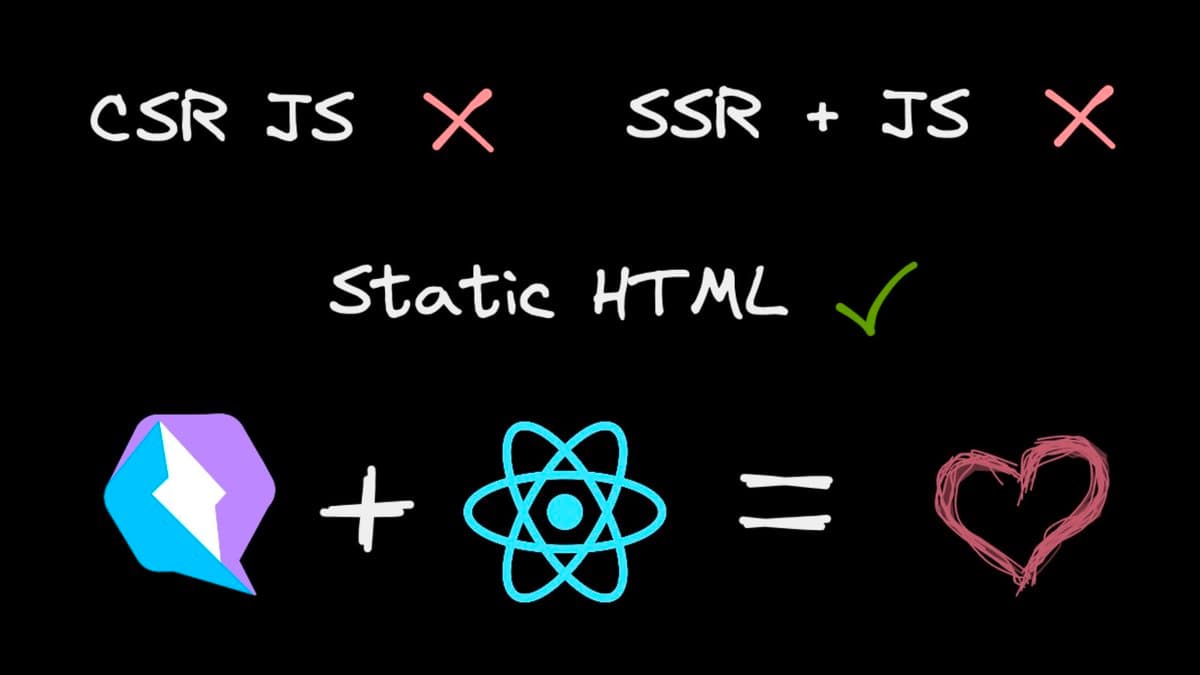 Resumable React: How To Use React Inside Qwik
Cet article met en avant l'intégration possible entre Qwik et React. Qwik est un framework innovant en beta, basé sur la resumabilité plutôt que l'hydratation. Il propose une methode qwikify$() qui permet d'adapter un composant React existant pour pouvoir l'utiliser dans une app Qwik, avec plusieurs modes d'hydratation possible. Pour réduire la taille du bundle au maximum, il est possible de ne pas hydrater le composant React et d'utiliser les events DOM natifs.

Ne manque pas le prochain email !

💸 Sponsor​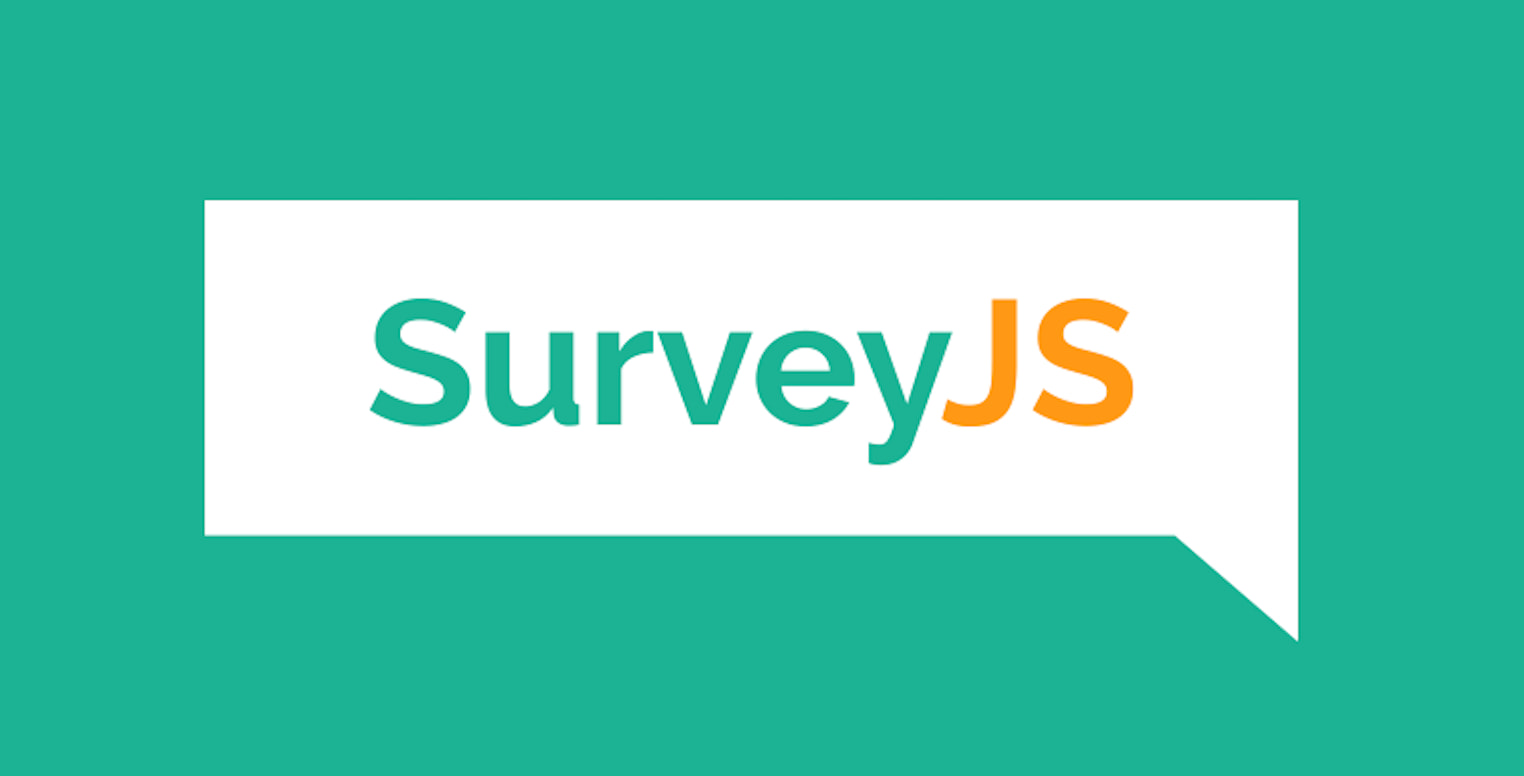 Librairie JavaScript extensibles pour les sondages et les formulaires
SurveyJS est un ensemble de librairies de formulaires JavaScript open-source que vous pouvez facilement intégrer à votre application Web. Cela vous permet de créer et d'exécuter plusieurs formulaires, en conservant toutes les données sensibles sur vos serveurs, ou d'avoir votre propre form builder WYSIWYG hébergé que les utilisateurs non techniques peuvent utiliser facilement.
Vous pouvez également analyser les résultats des sondages dans des tableaux de bord personnalisés, enregistrer vos formulaires au format PDF ou simplement les convertir en fichiers PDF modifiables. Il offre un support natif pour React et Angular, et la possibilité de choisir le backend de son choix: toute combinaison serveur + base de données est possible.

📱 React-Native​

🧑‍💻 Jobs​
🧑‍💼 Shotgun - Senior Full Stack Engineer - 60-75k€ + BSPCE
Shotgun est la billetterie des évènements electro. Nous recherchons des devs expérimentés pour travailler sur une stack moderne: React, React-Native, Typescript, GraphQL, NextJS, PgSQL, Vercel...
🧑‍💼 Premier Octet - Développeurs(euses) React - Paris
Nous cherchons des développeurs(euses) JavaScript passionnés. Vous interviendrez en développement sur des projets variés et motivants, à la fois serveur et front (React, Nest, Next), et éventuellement mobile (React Native).
🧑‍💼 Teale - Mobile Software Engineer - 50-60k - Paris/Remote
Teale recrute un dev mobile React-Native / TypeScript pour travailler sur une app à fort impact dédiée à la santé mentale.
🧑‍💼 Ponicode - Senior Software Enginee - Paris/Full-remote
Ponicode (CircleCI) est un partenaire de code basé sur une IA. Ils recrutent un dev senior full-stack React / Node.js / TypeScript.
💡 Comment publier une offre d'emploi ?

🇫🇷 En français​
💡Tu peux m'envoyer ton contenu: sebastien@thisweekinreact.com !

🔀 Autre​

🤭 Fun​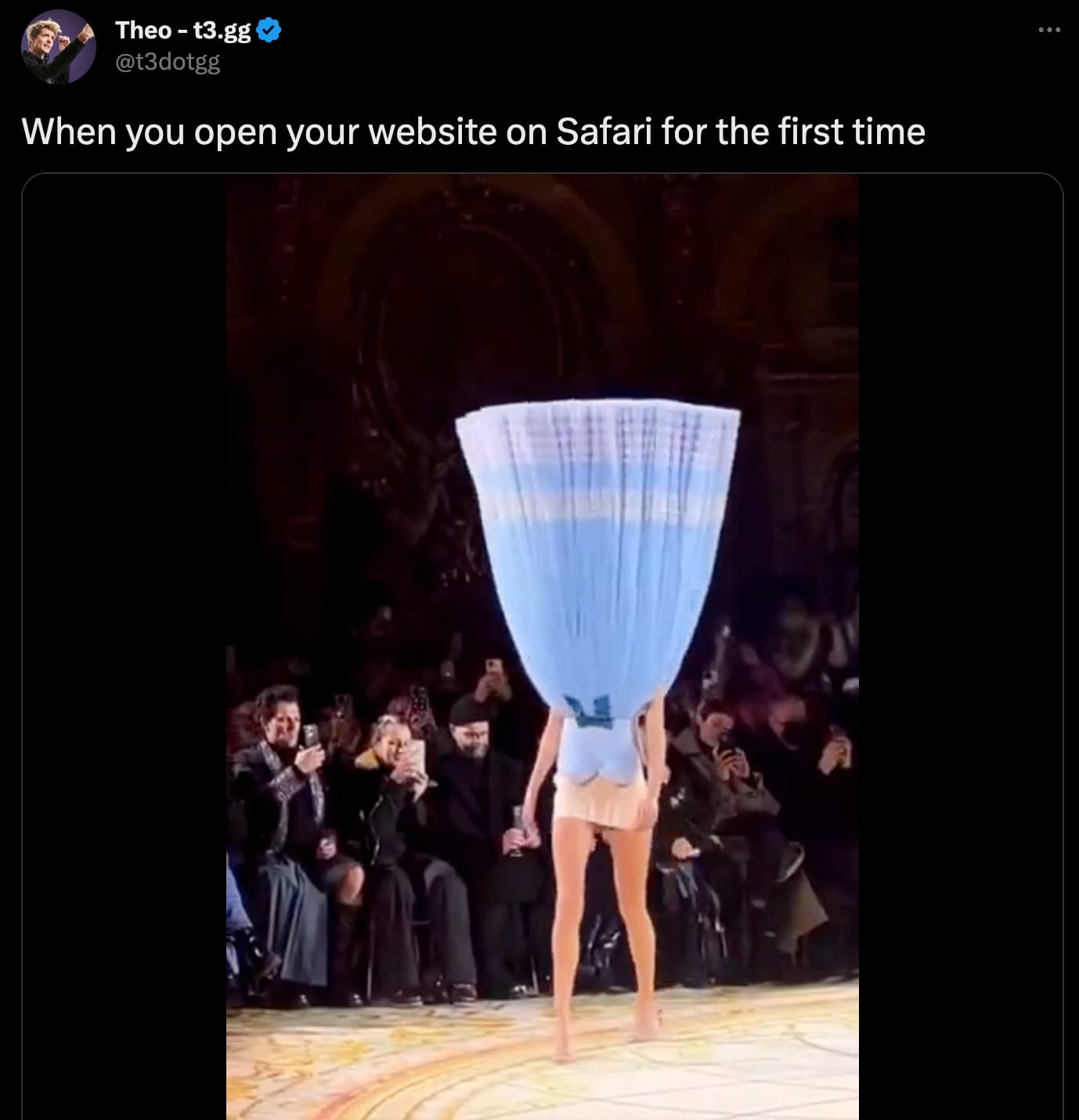 A plus 👋