Salut à tous !
Après une petite pause, on rattrape 2 semaines de news cette semaine: c'est une édition bien remplie!
React Hebdo a soufflé sa 3ème bougie! J'ai fait un post sur LinkedIn pour expliquer ou j'en suis. TLDR: la newsletter est enfin viable, avec plus de 17500 abonnés, une belle croissance, et 27k€ de CA généré en 2022. Merci de m'avoir soutenu dans le temps et de m'avoir permis de continuer!
Le Call for Paper de la conf React-Native-Connection (1er Juin à Paris) est ouvert. N'hésitez pas à vous lancer. Le voyage et 2 nuits d'hôtel sont pris en charge pour les speakers.
Nouveauté: si jamais vous recrutez un dev React (en CDI ou freelance), contactez-moi.
Je vais changer la manière dont je fais le thread Twitter pour diverses raisons. En particulier, je trouve que le formalisme du thread me rend moins authentique et n'incite pas à créer des discussions intéressantes. J'ai aussi l'impression que l'algorithme Twitter aime de moins en moins les liens externes et me pénalise. Je vais continuer d'être actif sur Twitter pour vous partager les nouvelles React, mais la forme va changer.
💡 Consulter cette newsletter sur Twitter - format visuel 🎨

Pour me soutenir:
😘 Recommande la newsletter! Ça m'aide vraiment beaucoup!
📨 Réponds à cet email
💬 Rejoins le chat Discord
Ne manque pas le prochain email !

💸 Sponsor​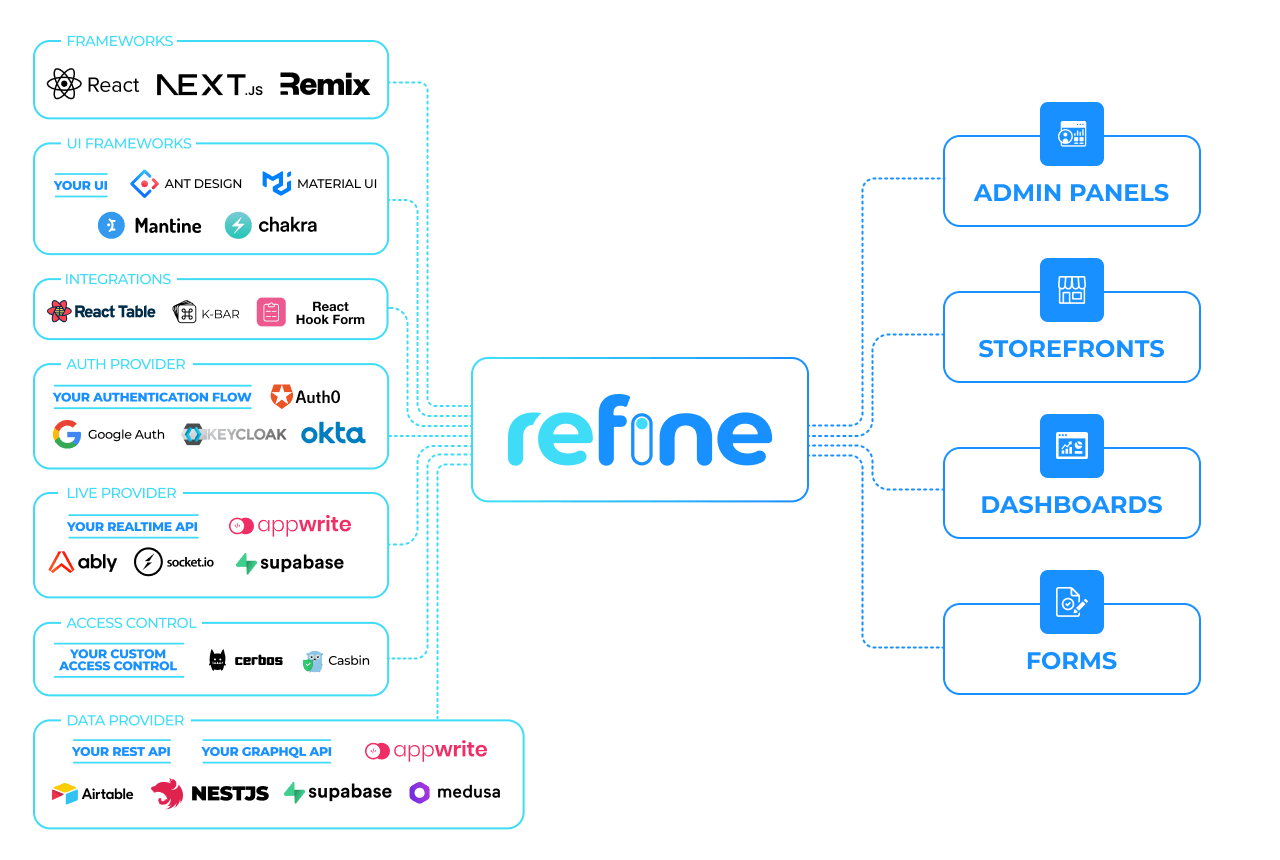 refine - framework React headless pour créer des apps CRUD, 100% open-source
Jettez un oeil à refine avant de commencer votre prochain panneau d'administration, tableau de bord ou outil interne. Vous serez étonné de voir à quel point vous pouvez le développez plus vite, et de manière flexible.

⚛️ React​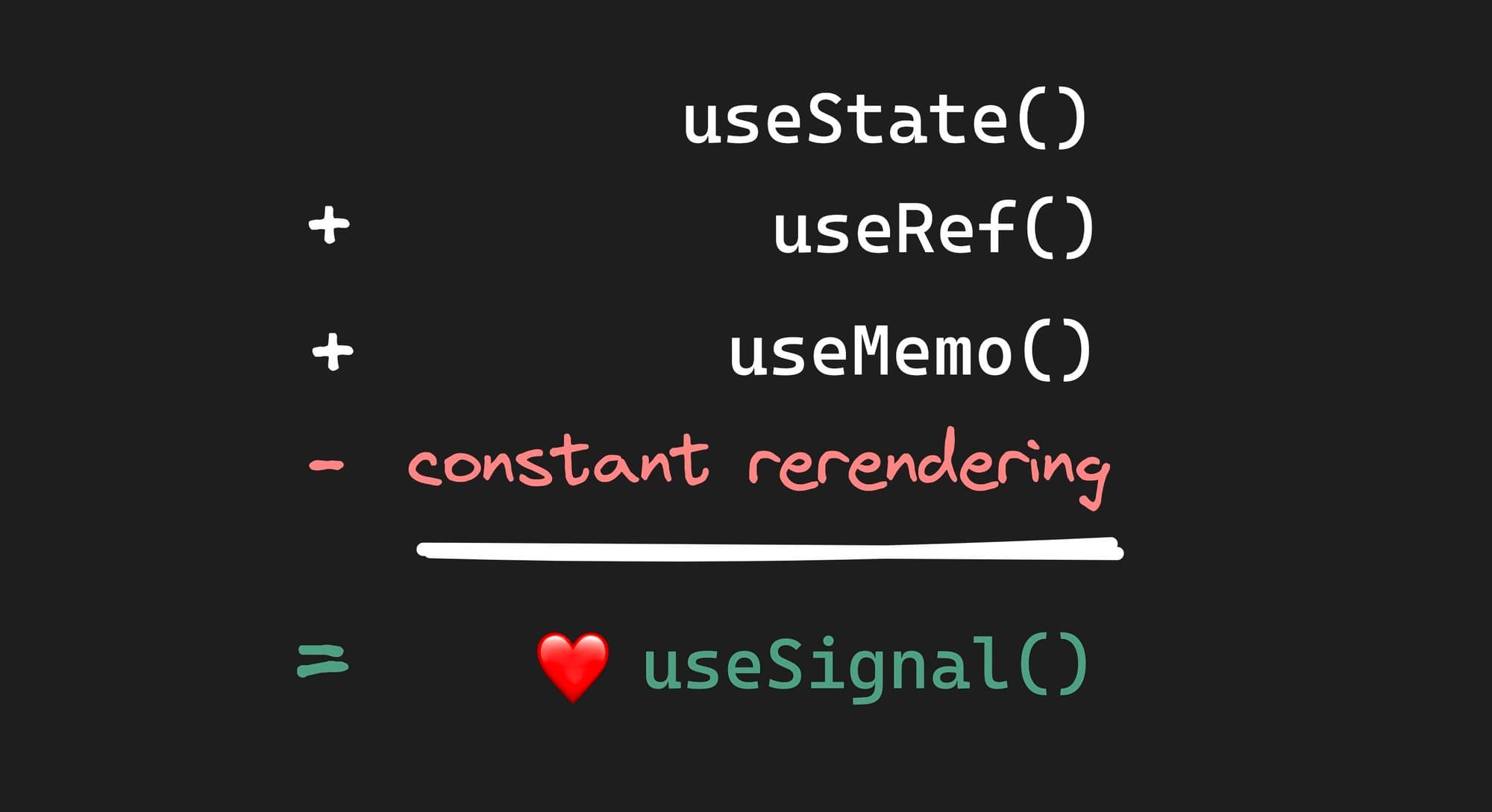 useSignal() is the Future of Web Frameworks
Misko est le créateur de Qwik et AngularJS. Il met en avant l'intérêt des signaux, et fait une comparaison avec la manière dont React fonctionne. React utilise directement la valeur du state, alors que les signaux utilisent un getter, et créé des souscriptions quand ce getter est appelé.
Les signaux permettent d'optimiser automatiquement les re-renders avec une granularité fine, sans besoin de memoization. Les composants intermédiaires qui ne font parfois que du props drilling n'ont pas besoin de re-render.
Cet article a été publié le lendemain de l'annonce d'Angular qui prévoit d'utiliser les signaux (une démo est maintenant disponible).
Andrew Clark a commenté sur la potentielle introduction des signaux dans React. Il préfère pour l'instant miser sur le compiler React Forget, dont on devrait avoir des nouvelles prochainement via un article React Labs. Je trouve que c'est une bonne chose que React aille à contre-courant et continuer d'explorer la direction actuelle.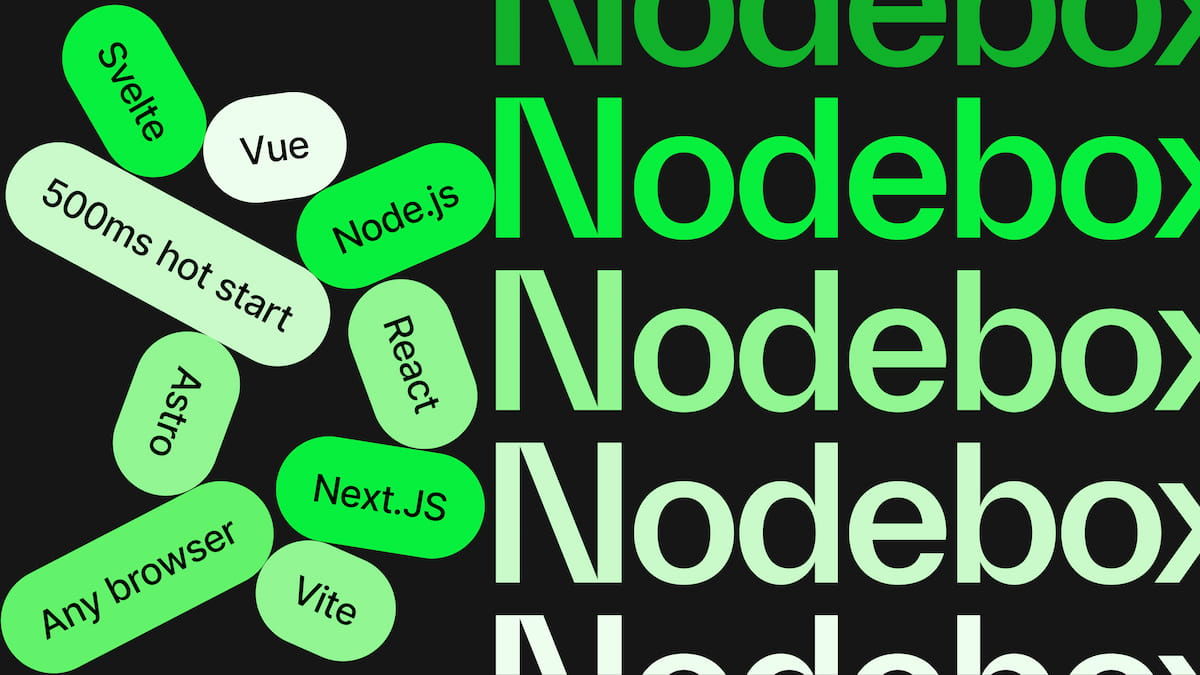 Announcing Sandpack 2.0 and a Node.js runtime for any browser
CodeSandbox annonce la nouvelle version de Sandpack, un outil qui permet de créer des expériences interactives de live-coding dans le browser (éditeur de code + preview). Sandpack s'intègre bien avec React via un package dédié. La v1 était déjà utilisée sur le nouveau site React, par Josh Comeau et bien d'autres.
Cette v2 repose sur la nouvelle technologie NodeBox qui permet de faire tourner Node.js dans le navigateur. Il est possible de faire tourner Next.js, Vite, Astro et d'autres stacks.
Cela rappelle les WebContainers de StackBlitz, qui viennent d'ailleurs d'annoncer la WebContainers API. L'article explique les différences entre ces 2 technologies innovantes.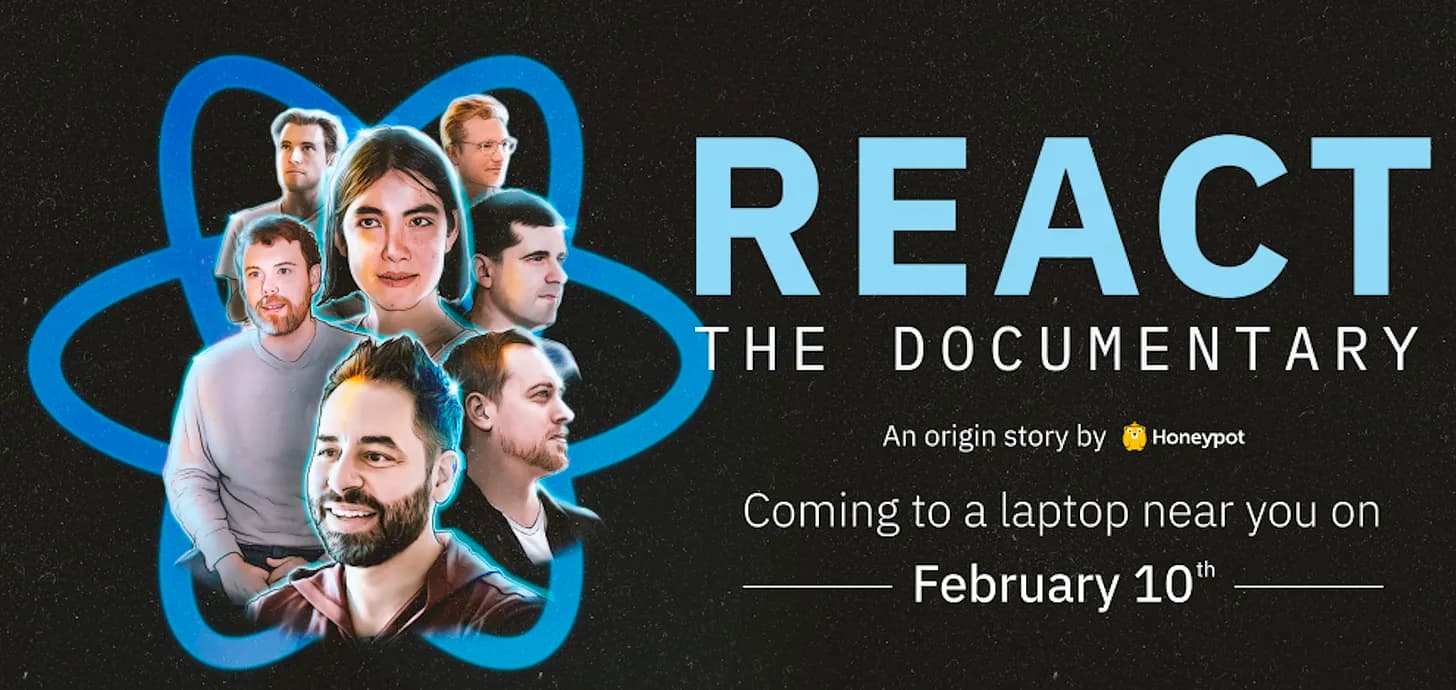 Vous savez sans doute déjà qu'un documentaire sur React est sorti 😉! Je mets quelques liens sympa en bonus:

Ne manque pas le prochain email !

💸 Sponsor​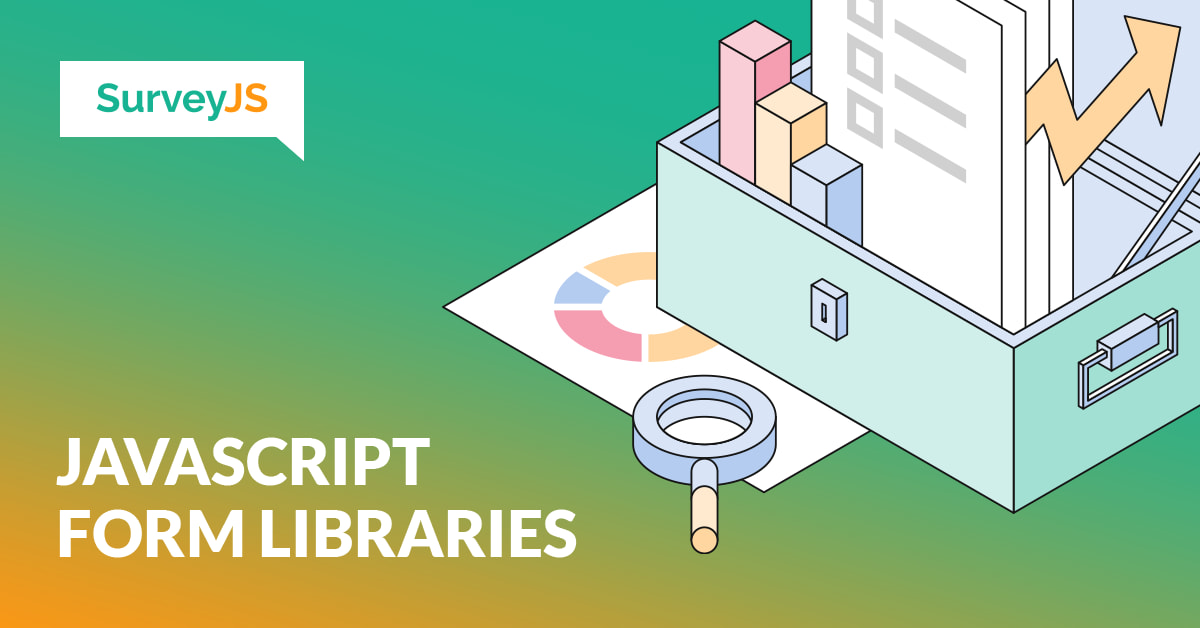 Librairie JavaScript extensibles pour les sondages et les formulaires
SurveyJS est un ensemble de librairies de formulaires JavaScript open-source que vous pouvez facilement intégrer à votre application Web. Cela vous permet de créer et d'exécuter plusieurs formulaires, en conservant toutes les données sensibles sur vos serveurs, ou d'avoir votre propre form builder WYSIWYG hébergé que les utilisateurs non techniques peuvent utiliser facilement.
Vous pouvez également analyser les résultats des sondages dans des tableaux de bord personnalisés, enregistrer vos formulaires au format PDF ou simplement les convertir en fichiers PDF modifiables. Il offre un support natif pour React et Angular, et la possibilité de choisir le backend de son choix: toute combinaison serveur + base de données est possible.

📱 React-Native​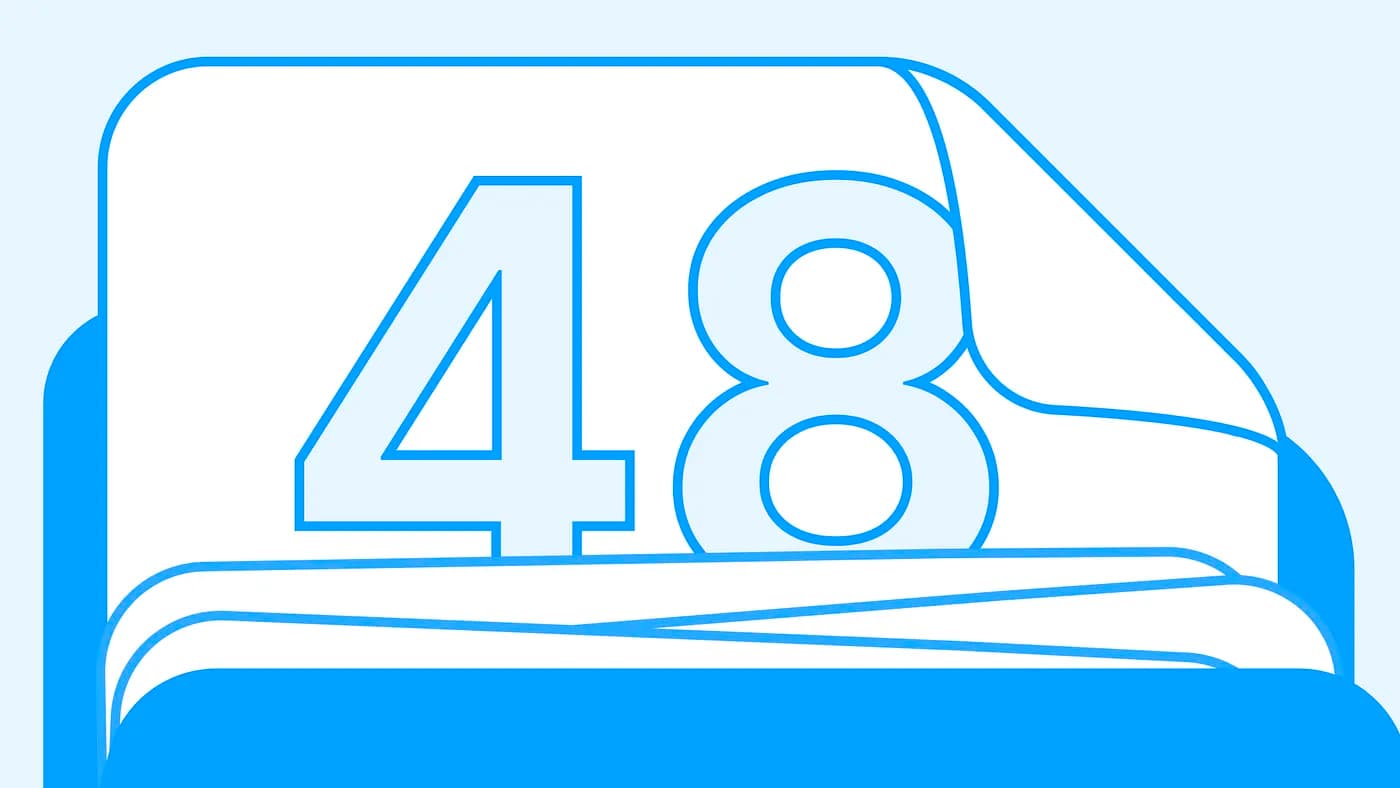 Expo SDK 48 beta is now available
Le nouveau SDK Expo est sorti en beta il y a presque 2 semaine. La version stable ne devrait donc vraiment pas tarder! Au programme:
React Native 0.71.3 - React 18.2.0
Expo Image v1 RC
Expo Router v1 RC
EAS builders sous M1 par défaut
Moteur Hermes par défaut
Tous les modules Expo supportent Fabric - expérimental


🧑‍💻 Jobs​
🧑‍💼 Passionfroot - Senior Full-stack Engineer (Remix) - €160k+, Berlin/remote
Passionfroot's mission is to empower the independent businesses of tomorrow via YouTube, Podcasts, Social Media, and Newsletters. Join us in building a tool that will empower creators globally to build scalable, sustainable businesses.
🧑‍💼 Shotgun - Senior Full Stack Engineer - 60-75k€ + BSPCE
Shotgun est la billetterie des évènements electro. Nous recherchons des devs expérimentés pour travailler sur une stack moderne: React, React-Native, Typescript, GraphQL, NextJS, PgSQL, Vercel...
🧑‍💼 Premier Octet - Développeurs(euses) React - Paris
Nous cherchons des développeurs(euses) JavaScript passionnés. Vous interviendrez en développement sur des projets variés et motivants, à la fois serveur et front (React, Nest, Next), et éventuellement mobile (React Native).
🧑‍💼 Teale - Mobile Software Engineer - 50-60k - Paris/Remote
Teale recrute un dev mobile React-Native / TypeScript pour travailler sur une app à fort impact dédiée à la santé mentale.
💡 Comment publier une offre d'emploi ?
🏢 Vous recrutez en CDI ou freelance? Contactez-moi!

🇫🇷 En français​
💡Tu peux m'envoyer ton contenu: sebastien@thisweekinreact.com !

🔀 Autre​
ts-reset: idée intéressante, sorte de CSS reset pour TypeScript qui patch certaines parties pénibles. Par exemple, .filter(Boolean) devient un type-guard.
rspack + oxc: des devs ByteDance (TikTok) travaillent sur de nouveaux outils Rust, équivalent de Webpack/Babel
HOTScript - Higher-Order TypeScript: si vous avez envie de faire du functional programming dans le type system, ce projet est pour vous 😄

🤭 Fun​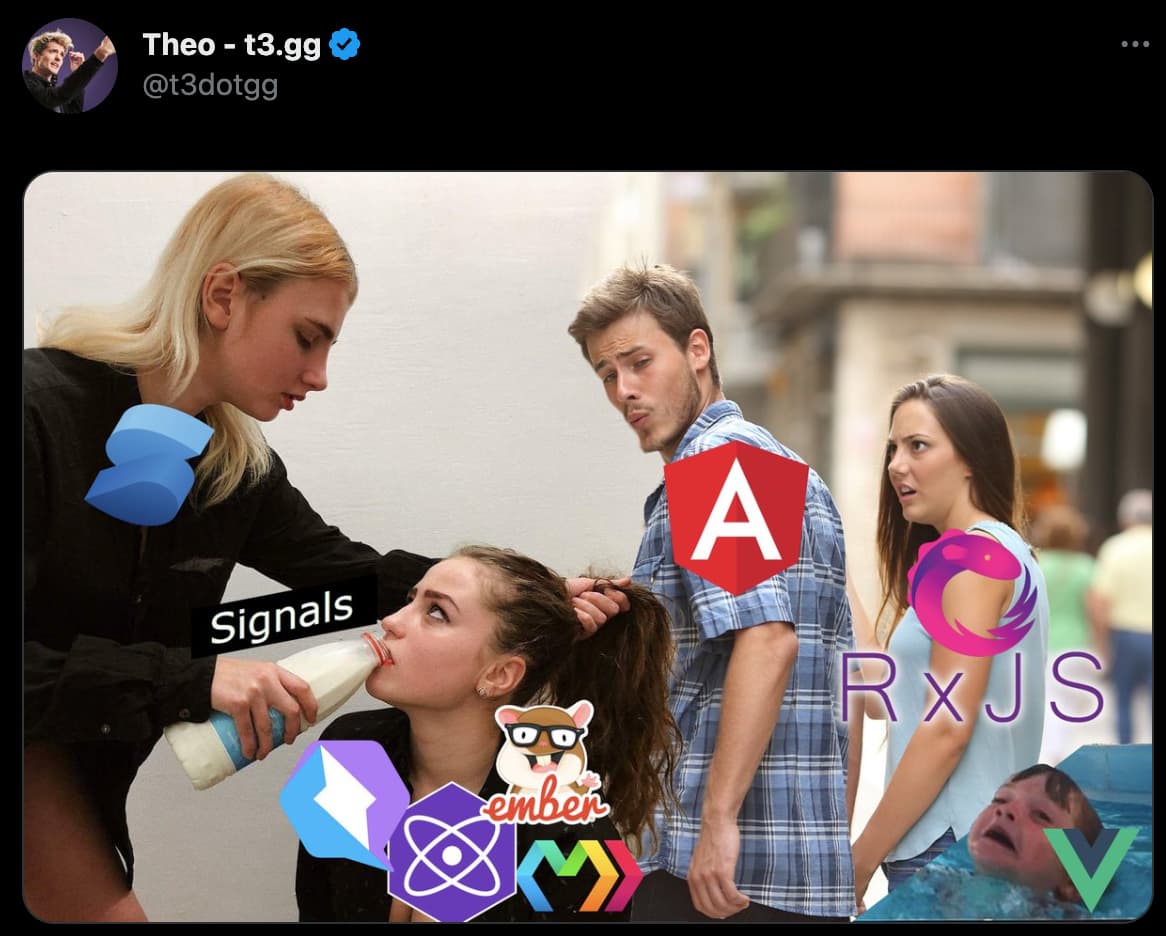 A plus 👋