Salut à tous !
Je rentre juste de vacances: on rattrape 2 semaines de news! Beaucoup de liens, cette édition sera un peu moins commentée que d'habitude.
Un nouveau blog post React Labs présente maintenant React Forget en reactivity compiler.
Les Server Components n'en finissent plus de nous surprendre. Pas mal d'innovations liées ne sont pas encore trop mises en avant, à part quelques signaux faibles sur Twitter.
Il y a également pas mal de contenu pour les devs React-Native!
💡 Consulter cette newsletter sur Twitter - format visuel 🎨

Pour me soutenir:
😘 Recommande la newsletter! Ça m'aide vraiment beaucoup!
📨 Réponds à cet email
💬 Rejoins le chat Discord
Ne manque pas le prochain email !

💸 Sponsor​

React-admin - Le Framework Open Source d'applications B2B
Les Single Page Apps restent le meilleur choix pour les applications d'administration, les CRM et les ERP basés sur des APIs REST ou GraphQL. React-admin est le framework open-source de référence pour le développement de SPA.
React-admin, c'est une bibliothèque de plus de 150 composants orientés métier, qui assemble le fleuron des libs open-source de routing, UI, gestion de formulaire et data fetching pour React. En libérant les développeurs des tâches répétitives, react-admin les rend plus productifs... et plus heureux !
Notre point fort ? La meilleure "Developer Experience" du monde React, grâce à une documentation impeccable, de nombreux exemples et une communauté dynamique. React-admin, c'est 6 ans de développement, plus de 20 000 développeurs convaincus, et 3 000 nouvelles applications lancées chaque mois. Venez l'essayer, c'est gratuit - 30 minutes suffisent.

⚛️ React​

React Labs: What We've Been Working On – March 2023
Update officielle de la R&D autour de React qui aborde différents sujets:
React Server Components. Une belle implémentation est déjà dispo dans Next.js via App Router. Les RSCs avec async/await devraient aussi pouvoir tourner dans une app client. J'ai l'impression qu'ils veulent unifier les abstractions coté client/server (et je pense que AsyncContext va être super pour ça!).
Asset loading: intégration avec Suspense pour le chargement de CSS, font et images (details).
Document Metadata: support officiel d'une API pour les metadata <head> avec support streaming.
React Optimizing Compiler: n'est plus présenté comme un auto-memoizing compiler, mais comme un reactivity compiler. D'ailleurs React Forget a atteint un milestone et ils se concentrent maintenant sur l'intégration.
Offscreen Rendering: c'est vraiment une innovation que j'attends avec impatience, qui différencie React des autres frameworks. Meta teste le prerendering sur ses apps React-Native avec des gains de performance positifs
Transition Tracing: une API qui permet de détecter les transitions lentes, mis sur pause pour l'instant.

Ne manque pas le prochain email !

💸 Sponsor​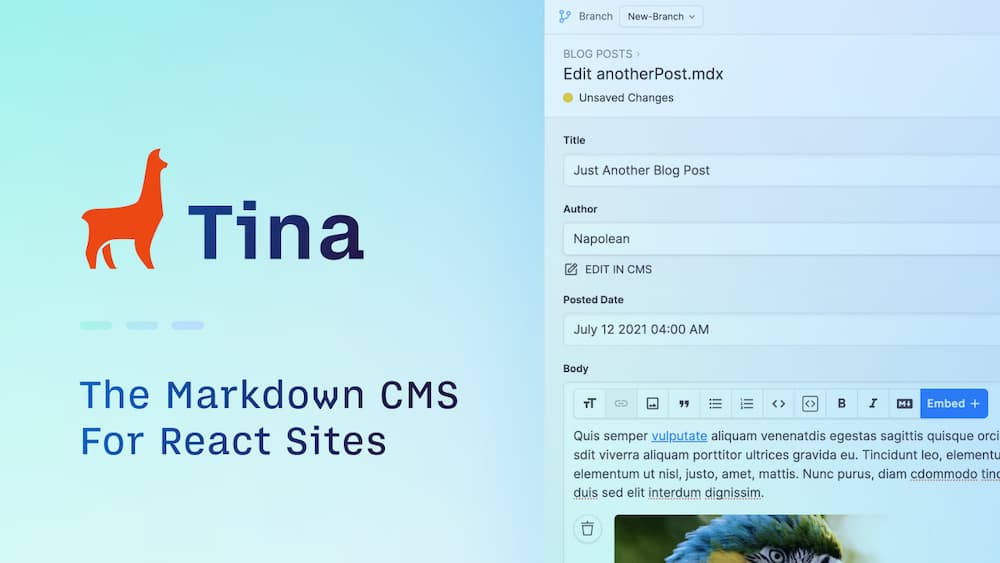 Tina.io is a headless CMS for Markdown-powered sites
Editing UI for your Markdown files
UI for MDX components
Supports static (SSG) and server-side rendering (SSR)
Option for visual editing (live-preview)
Build with reusable blocks
Test a starter site
Or run  npx create-tina-app@latest  then visit localhost:3000/admin
Watch the 4-min demo video

📱 React-Native​

🧑‍💻 Jobs​
🧑‍💼 Shotgun - Senior Full Stack Engineer - 60-75k€ + BSPCE
Shotgun est la billetterie des évènements electro. Nous recherchons des devs expérimentés pour travailler sur une stack moderne: React, React-Native, Typescript, GraphQL, NextJS, PgSQL, Vercel...
🧑‍💼 Premier Octet - Développeurs(euses) React - Paris
Nous cherchons des développeurs(euses) JavaScript passionnés. Vous interviendrez en développement sur des projets variés et motivants, à la fois serveur et front (React, Nest, Next), et éventuellement mobile (React Native).
💡 Comment publier une offre d'emploi ?
🏢 Vous recrutez en CDI ou freelance? Contactez-moi!

🇫🇷 En français​
💡Tu peux m'envoyer ton contenu: sebastien@thisweekinreact.com !

🔀 Autre​

🤭 Fun​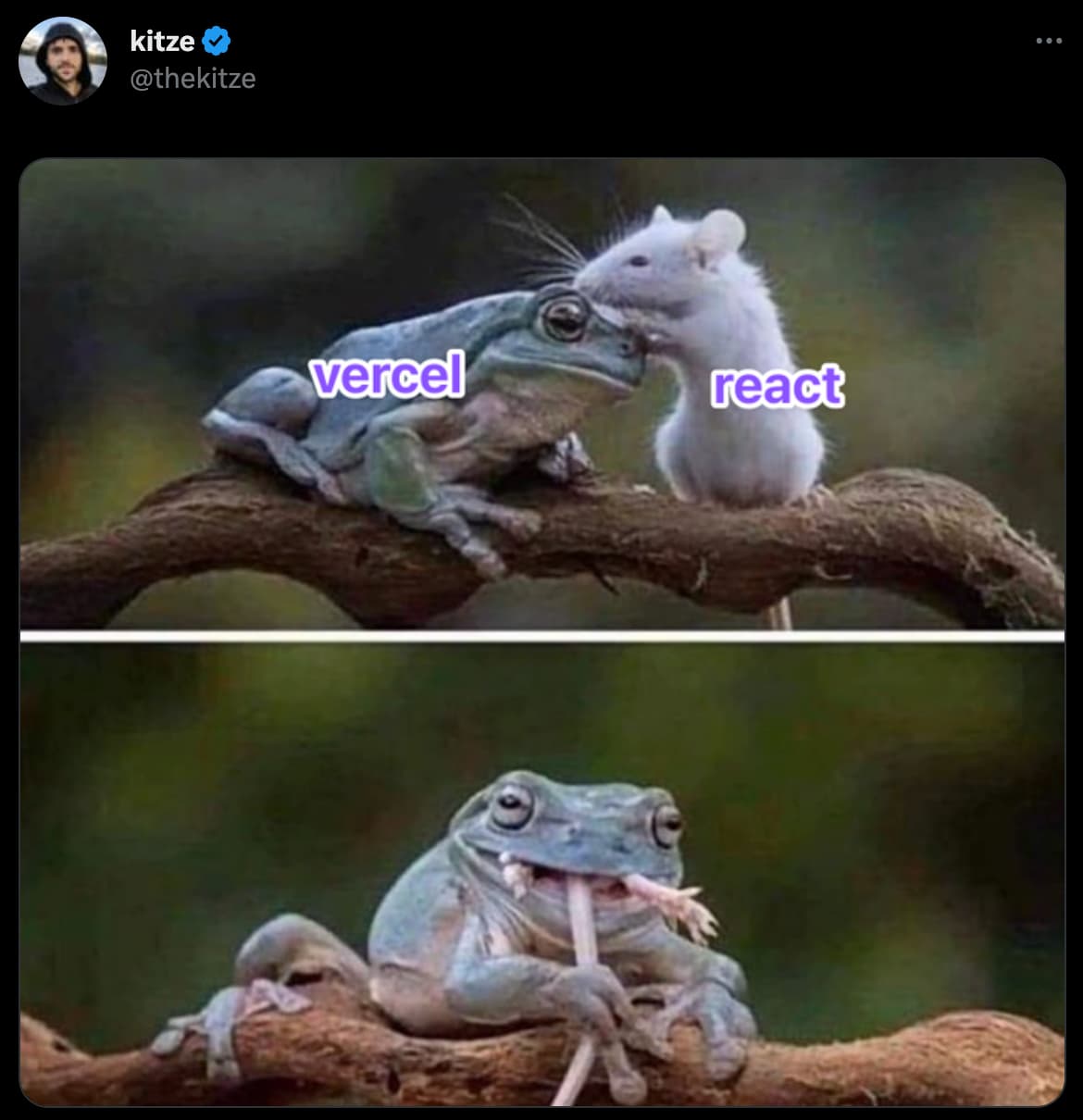 A plus 👋