Salut à tous !
Cette semaine, TypeScript 5.1 sort en beta avec de nombreuses améliorations lié au JSX et à React!
React-Query compte retirer les callbacks dans la version 5. Cette idée ne plait pas à tout le monde.
Pour les développeurs React-Native, ne manquez pas React-Native-Connection le 1er Juin à Paris! J'ai participé au commité de sélection des talks, et on vient de publier la line-up complete avec des speakers internationaux et locaux. Réduction de 10% avec le code "REACTHEBDO".
💡 Consulter cette newsletter sur Twitter - format visuel 🎨

Pour me soutenir:
😘 Recommande la newsletter! Ça m'aide vraiment beaucoup!
📨 Réponds à cet email
💬 Rejoins le chat Discord
Ne manque pas le prochain email !

💸 Sponsor​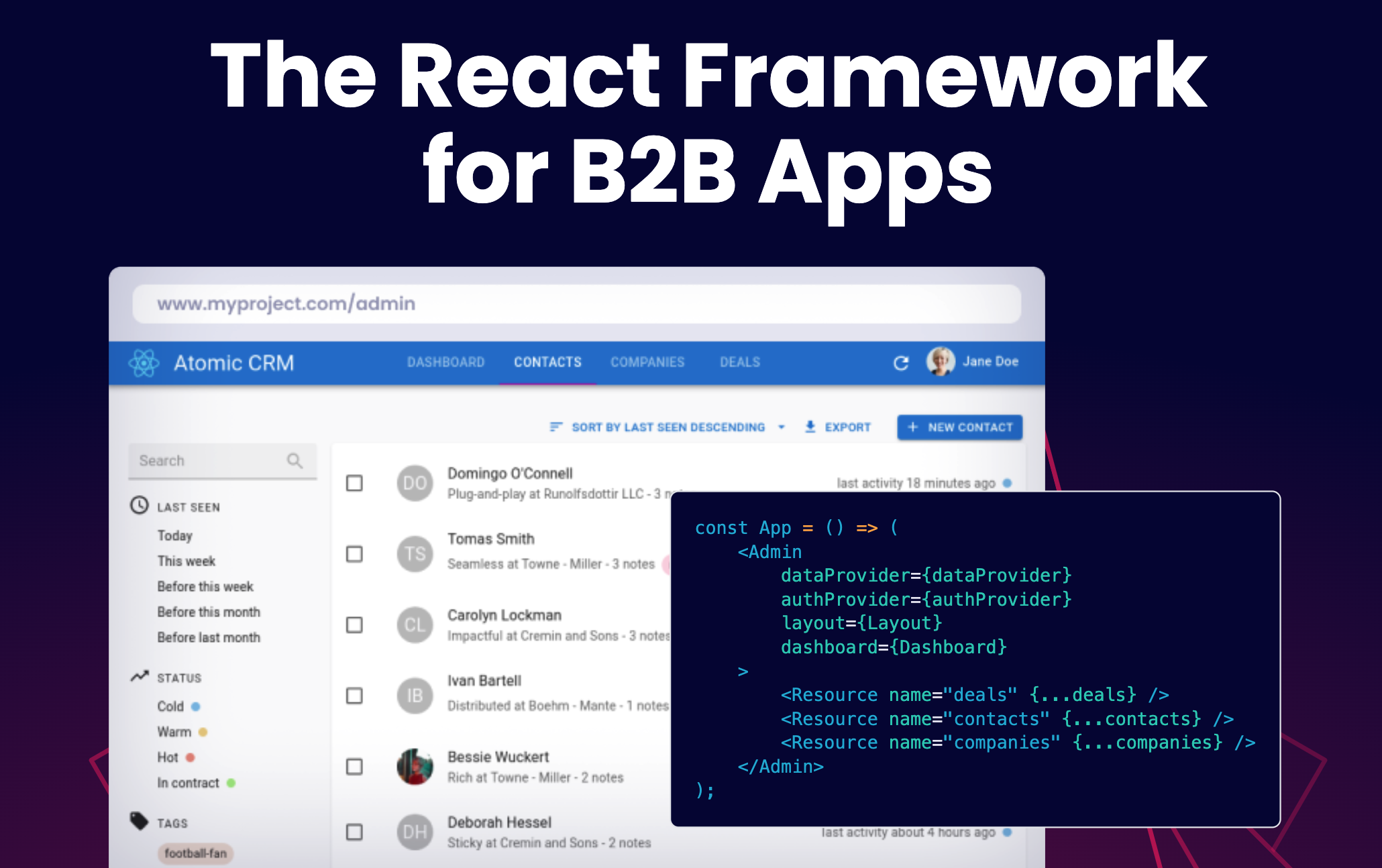 React-admin - Le Framework Open Source d'applications B2B
Vous êtes en train de développer une admin avec React? Si oui, la suite va vous intéresser ! En utilisant React-admin, notre framework open-source, vous pouvez vous épargner des jours de développement ! 🤩
Avec React-admin, vous pouvez non seulement gagner un temps précieux, mais vous pouvez également devenir un meilleur développeur! Fort d'une communauté de 20 000 développeurs qui l'utilisent quotidiennement et d'une équipe technique dédiée, le projet grandit de jour en jour.  Consultez le témoignage de  Caritas pour vous faire une idée des possibilités offertes par le framework.
Rejoignez notre communauté florissante ainsi que le serveur Discord, afin de rester au courant des dernières mises à jour de React-admin et d'obtenir l'aide d'un réseau de développeurs expérimentés.
Testez le dès maintenant en moins de 30 minutes !

⚛️ React​
Une version TypeScript importante qui va permettre à React de pouvoir déclarer les types valides à utiliser dans le JSX. Il est prévu d'utiliser cette nouvelle feature au plus tôt dans les typedefs React, qui ont d'ailleurs été forkées pour continuer à supporter des anciennes versions (TypeScript <= 5.0).
Il y a de bonnes raisons d'adopter TypeScript 5.1+ au plus vite. Cela débloque entre autre:
la possibilité d'utiliser un React Server Component async dans le JSX sans erreurs TypeScript ni workaround.
la possibilité de retourner tous les types valides pour ReactNode (string, array, boolean...) sans avoir besoin d'un fragment (details).
d'autres améliorations intéressantes autour du JSX: namespaced attributes et linked editing (VSCode).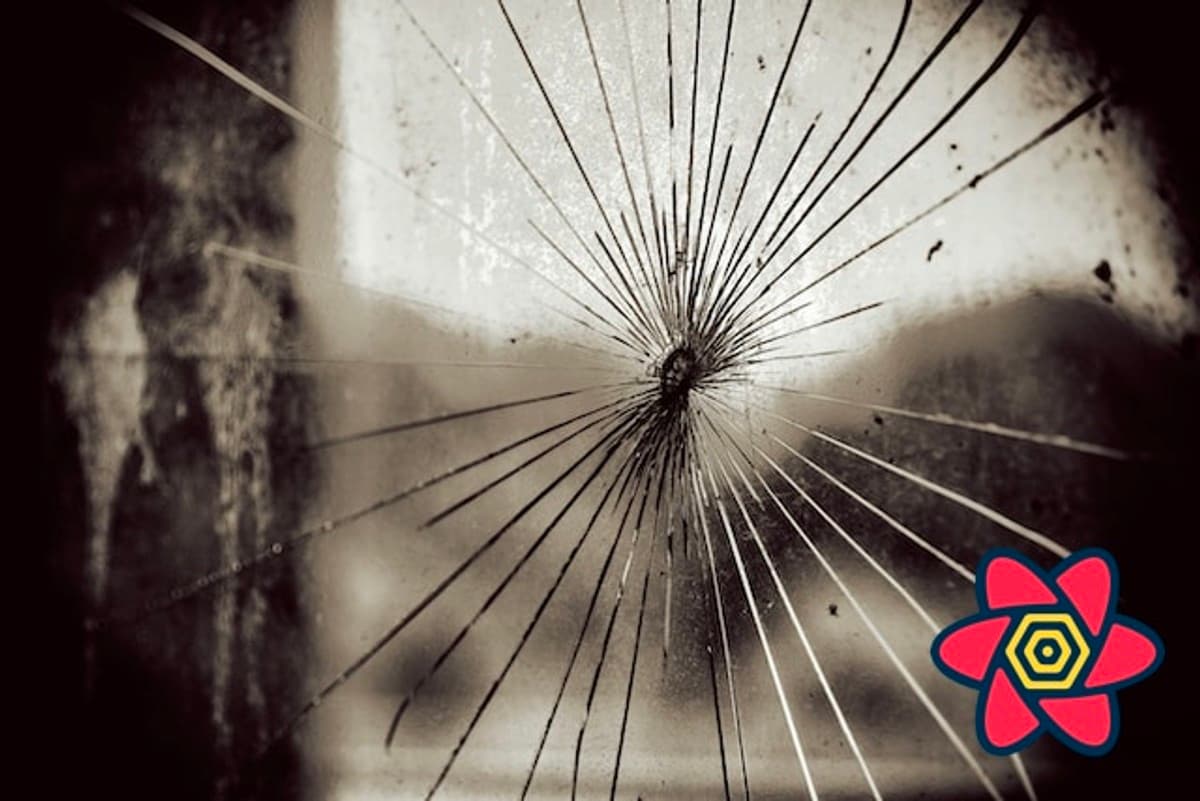 Breaking React Query's API on purpose
React-Query va retirer les callbacks (onSuccess, onError, onSettled) du hook useQuery avec la v5. Dominik explique ce choix en proposant des alternatives plus adaptées pour les cas communs, comme afficher un toast. Une décision qui fait polémique, mais semble nécessaire car ces APIs étaient souvent mal utilisées. Note: les callbacks sont conservées pour useMutation.

Ne manque pas le prochain email !

💸 Sponsor​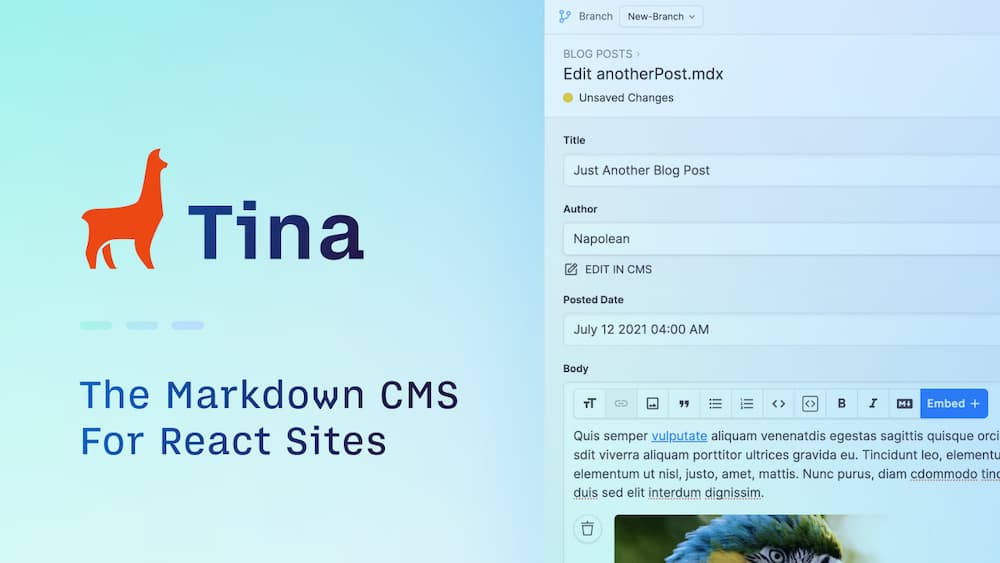 Tina.io is a headless CMS for Markdown-powered sites
Editing UI for your Markdown files
UI for MDX components
Supports static (SSG) and server-side rendering (SSR)
Option for visual editing (live-preview)
Build with reusable blocks
Test a starter site
Or run  npx create-tina-app@latest  then visit localhost:3000/admin
Watch the 4-min demo video

📱 React-Native​

🧑‍💻 Jobs​
🧑‍💼 Shotgun - Senior Full Stack Engineer - 60-75k€ + BSPCE
Shotgun est la billetterie des évènements electro. Nous recherchons des devs expérimentés pour travailler sur une stack moderne: React, React-Native, Typescript, GraphQL, NextJS, PgSQL, Vercel...
🧑‍💼 Premier Octet - Développeurs(euses) React - Paris
Nous cherchons des développeurs(euses) JavaScript passionnés. Vous interviendrez en développement sur des projets variés et motivants, à la fois serveur et front (React, Nest, Next), et éventuellement mobile (React Native).
💡 Comment publier une offre d'emploi ?
🏢 Vous recrutez en CDI ou freelance? Contactez-moi!

🇫🇷 En français​
💡Tu peux m'envoyer ton contenu: sebastien@thisweekinreact.com !

🔀 Autre​

🤭 Fun​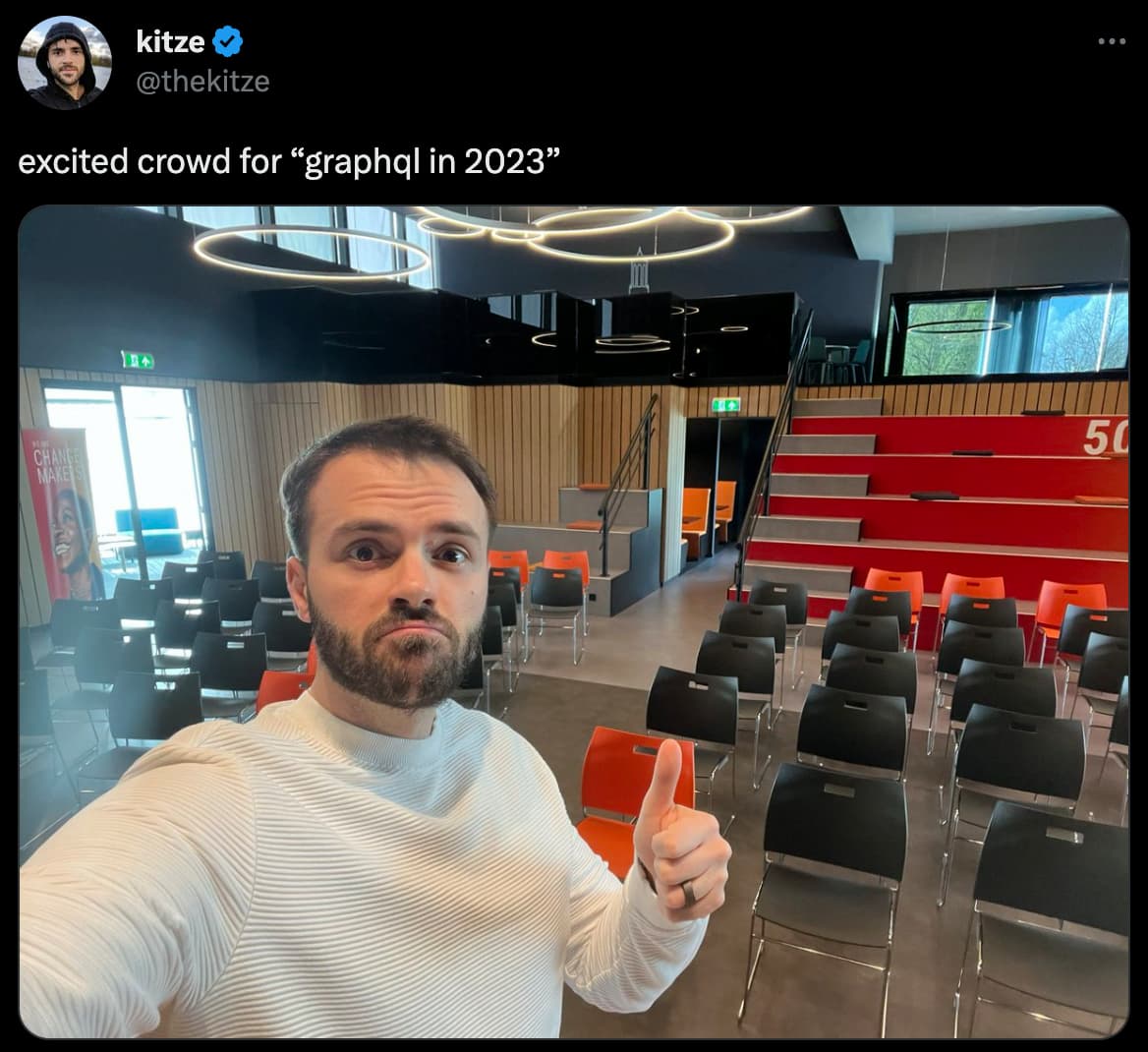 A plus 👋