Salut à tous !
Comme prévu une nouvelle version de Next.js est sortie. C'est marrant d'ailleurs, il y a des innovations React qui sont mieux documentées dans la doc de Next.js que celle de React, comme form action, ou les 2 nouveaux hooks useFormStatus et useOptimistic.
Il y a beaucoup de conférences en ce moment, avec en particulier Remix Conf et App.js qui démarrent aujourd'hui: il y aura surement de belles annonces.
La React-Native-Connection (Paris, 1er Juin) approche aussi, et vous pouvez avoir -20% de réduction avec le code "REACTHEBDO"!
Je compte sauter l'édition de la prochaine semaine. Prochaine édition le 24 Mai 👋
💡 Consulter cette newsletter sur Twitter - format visuel 🎨

Pour me soutenir:
😘 Recommande la newsletter! Ça m'aide vraiment beaucoup!
📨 Réponds à cet email
💬 Rejoins le chat Discord
Ne manque pas le prochain email !

💸 Sponsor​
Start UI [web] - Starter UI d'application web
Notre starter UI d'application Web gratuit et open source offre un moyen rapide et facile de démarrer votre prochain projet. Il inclut les bonnes pratiques et des outils prêts pour la production pour vous aider à démarrer immédiatement, vous faisant ainsi gagner du temps et des efforts lors de la phase de setup.
Disponible avec des fonctionnalités intégrées : 🔐 authentification, 📱responsive layout, 🧑‍💻 gestion des utilisateurs, 🇫🇷 internationalisation et support right-to-left, 🌚 dark mode et des 🎛 composants avancés pour faciliter le développement. Essayer la demo.
Prêt à être utilisé avec TypeScript, NextJS, Chakra UI, TanStack Query, Storybook et plus encore.

⚛️ React​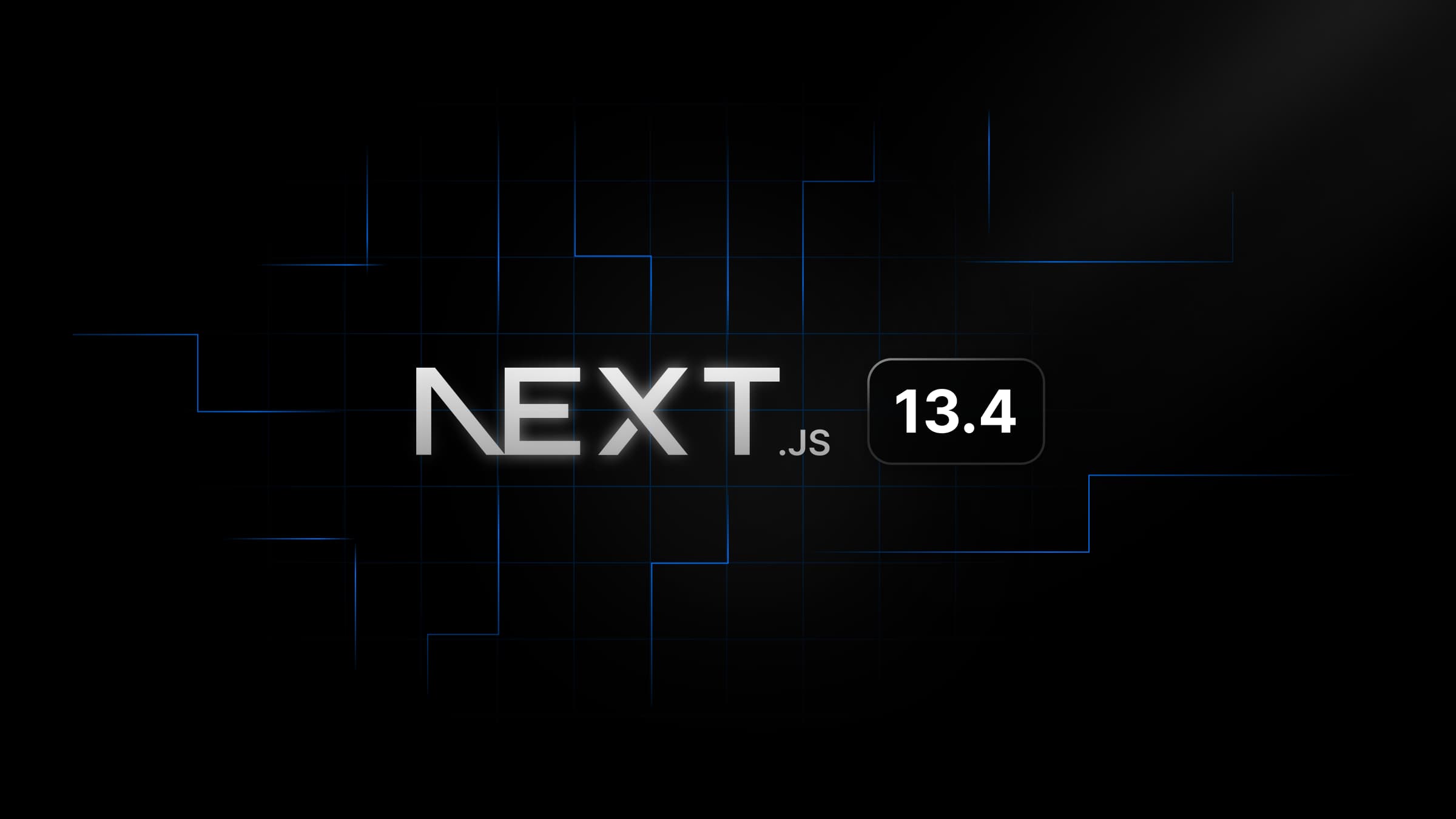 Une release majeure pour Next.js, avec:
App Router (stable): le nouveau routeur basé sur Suspense et Server Components prêt pour la production
Turbopack (beta): le nouveau bundler se stabilise pour le dev, et devrait bientôt fonctionner pour le build
Server Actions (alpha): intégration des toutes dernières innovations React
Le blog post nous présente de nombreuses différences notables avec l'ancien routeur: conventions, nested layouts, selective hydration, server components, code splitting...
Il nous dévoile aussi les nouveautés React gérer les mutations et soumissions de formulaire, dont l'intégration dans Next.js donne naissance aux Server Actions. Cela simplifie les intéractions avec le serveur sans avoir besoin de créer une API route et l'usage de formulaires supportant le progressive enhancement. Il est maintenant possible de créer et distribuer des composants React full-stack.
À noter qu'il est un peu tôt pour adopter les Server Actions en production. Ils sont en alpha, et un problème de sécurité expose un peu trop facilement les variables capturées dans une closure au client. Détails ici:
Autres liens utiles:

Ne manque pas le prochain email !

💸 Sponsor​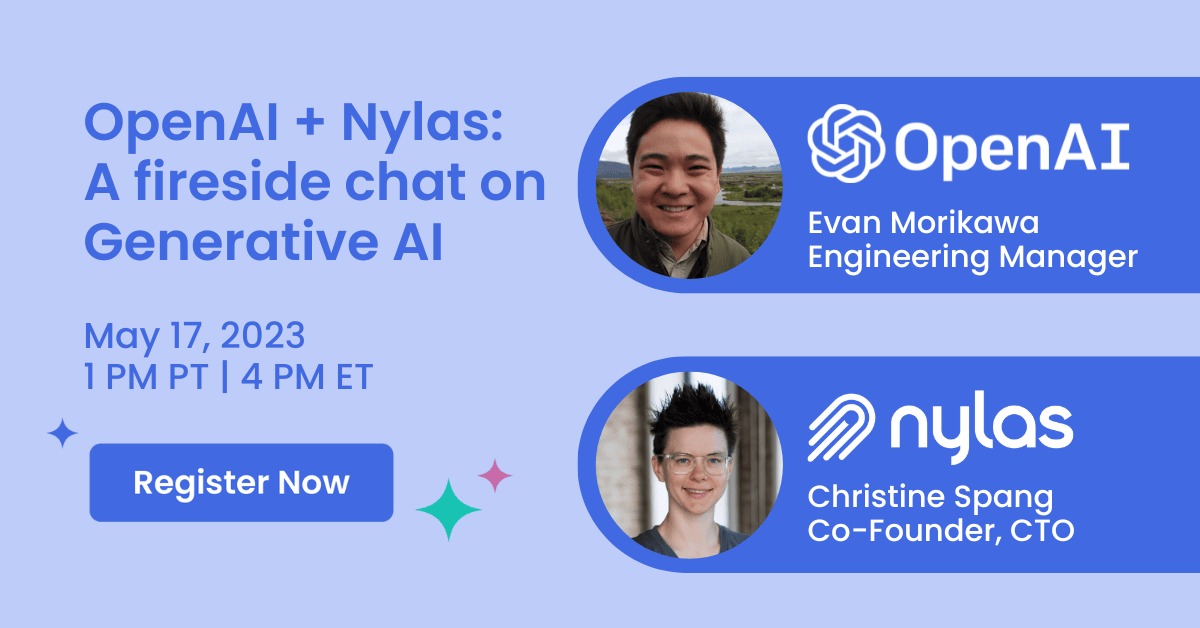 OpenAI + Nylas Fireside Chat : IA générative
Want to get an inside look at the future of generative AI? On May 17th, OpenAI and Nylas will be hosting an open-to-all fireside chat with Evan Morikawa, Applied Engineering Manager at OpenAI, and Christine Spang, CTO and Co-Founder at Nylas. They'll discuss what it takes to deliver and maintain AI solutions at scale, what AI's next stage of maturity looks like, and much more. Don't miss it.

📱 React-Native​

🧑‍💻 Jobs​
🧑‍💼 Shotgun - Senior Full Stack Engineer - 60-75k€ + BSPCE
Shotgun est la billetterie des évènements electro. Nous recherchons des devs expérimentés pour travailler sur une stack moderne: React, React-Native, Typescript, GraphQL, NextJS, PgSQL, Vercel...
🧑‍💼 Premier Octet - Développeurs(euses) React - Paris
Nous cherchons des développeurs(euses) JavaScript passionnés. Vous interviendrez en développement sur des projets variés et motivants, à la fois serveur et front (React, Nest, Next), et éventuellement mobile (React Native).
💡 Comment publier une offre d'emploi ?
🏢 Vous recrutez en CDI ou freelance? Contactez-moi!

🇫🇷 En français​
💡Tu peux m'envoyer ton contenu: sebastien@thisweekinreact.com !

🔀 Autre​

🤭 Fun​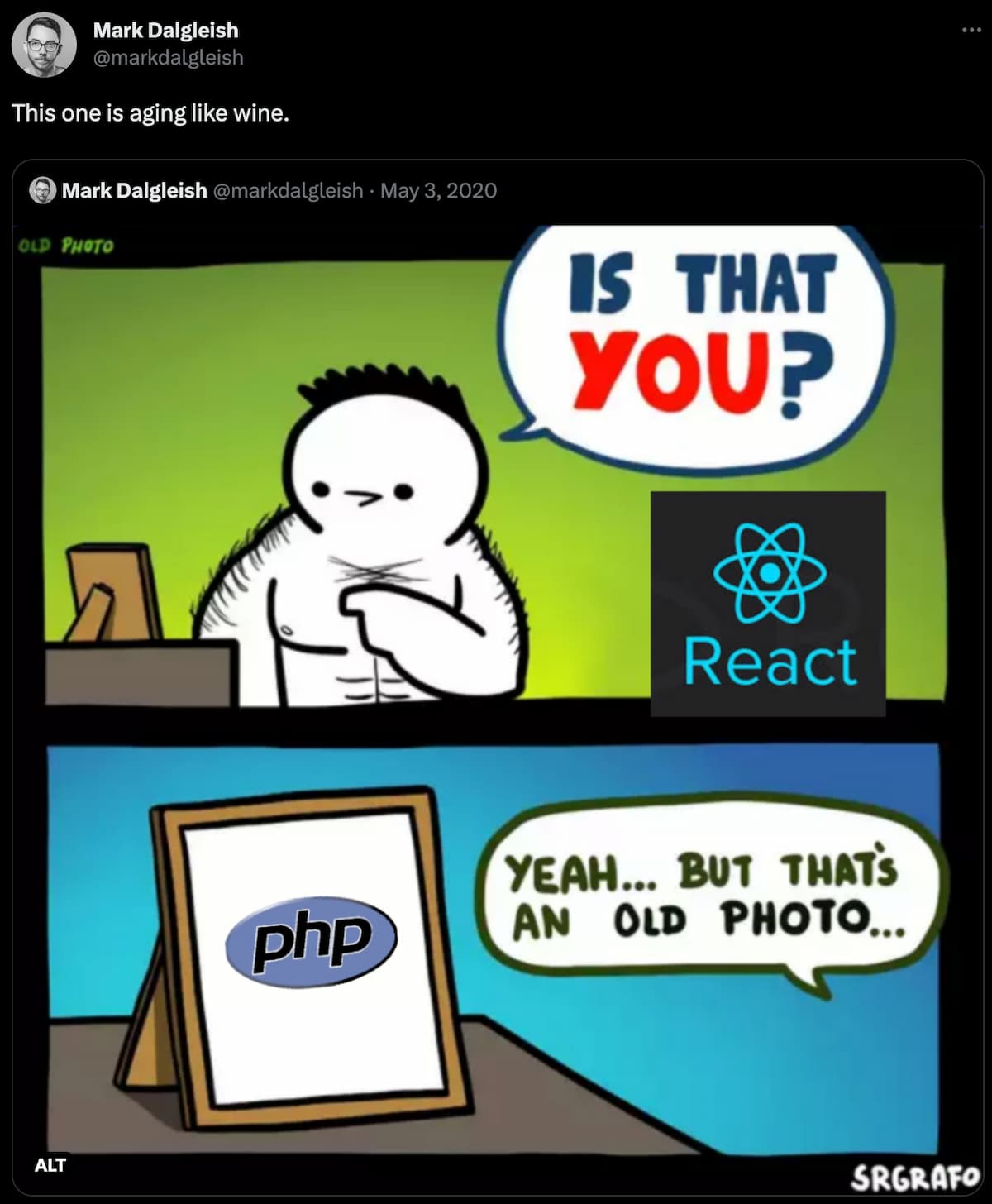 A plus 👋