Salut à tous !
Je compte recruter un stagiaire ou alternant, n'hésites pas à postuler!
Cette semaine, on fête les 10 ans de React! 🥳️
Il y a eu pas mal d'articles intéressants ces dernières semaines, en particulier sur la complexité liée à l'introduction des Server Components. Dan Abramov a publié quelques resources intéressantes sur le sujet. Remix et Redwood ont annoncé leur intention de supporter les RSCs.
Coté React-Native, 3 conférences ont eu lieu récemment et les playlists arrivent sur YouTube. J'ai passé un super moment à la React-Native-Connection, une nouvelle conférence React-Native à Paris. Merci à tous ceux qui sont venus et ont fait de cette première édition un succès.
Trop cool, la newsletter a gagné un React Open Source Award à la conférence React Summit! Merci à ceux qui ont voté pour moi, je ne m'attendais pas à gagner vu les autres nominés 😆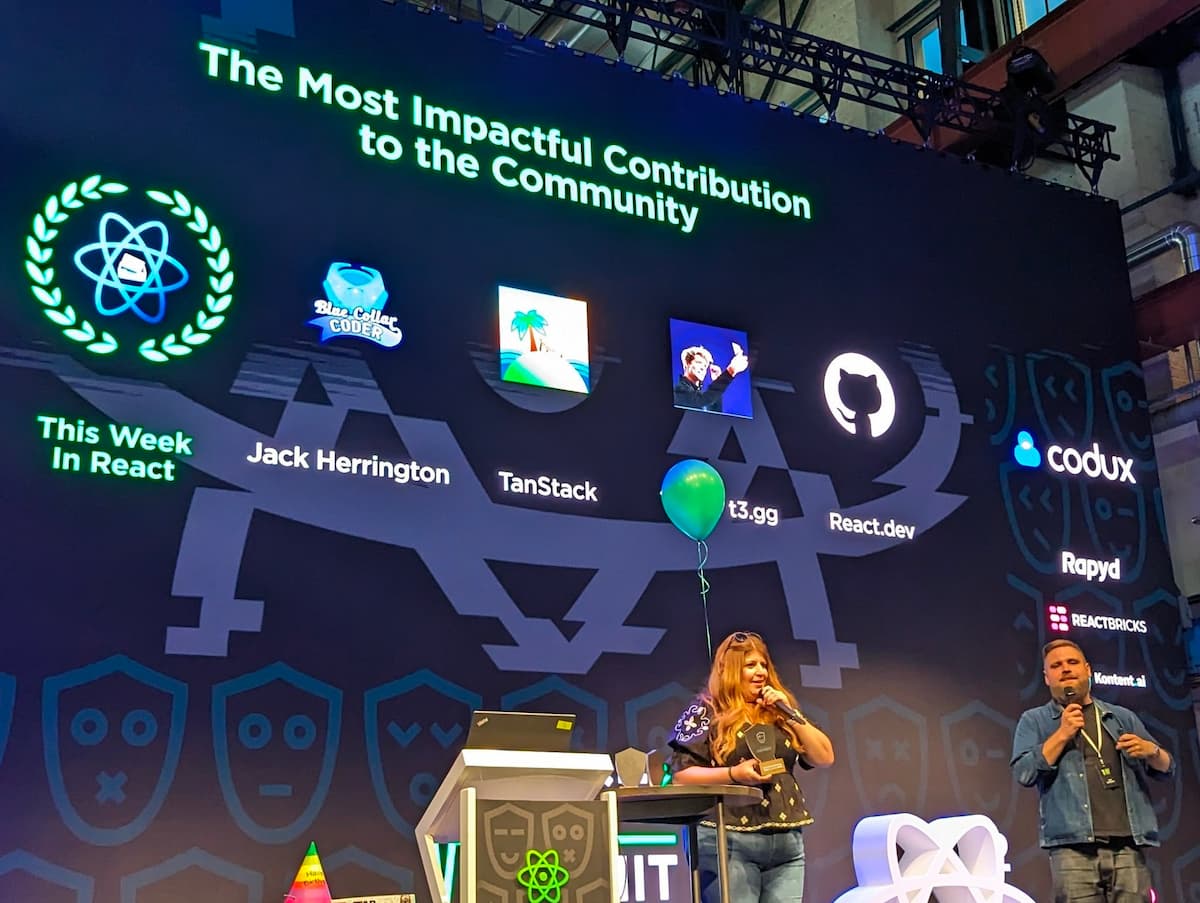 💡 Consulter cette newsletter sur Twitter - format visuel 🎨

Pour me soutenir:
Ne manque pas le prochain email !

💸 Sponsor​
Start UI [web] - Starter UI d'application web
Notre starter UI d'application Web gratuit et open source offre un moyen rapide et facile de démarrer votre prochain projet. Il inclut les bonnes pratiques et des outils prêts pour la production pour vous aider à démarrer immédiatement, vous faisant ainsi gagner du temps et des efforts lors de la phase de setup.
Disponible avec des fonctionnalités intégrées : 🔐 authentification, 📱responsive layout, 🧑‍💻 gestion des utilisateurs, 🇫🇷 internationalisation et support right-to-left, 🌚 dark mode et des 🎛 composants avancés pour faciliter le développement. Essayer la demo.
Prêt à être utilisé avec TypeScript, NextJS, Chakra UI, TanStack Query, Storybook et plus encore.

⚛️ React​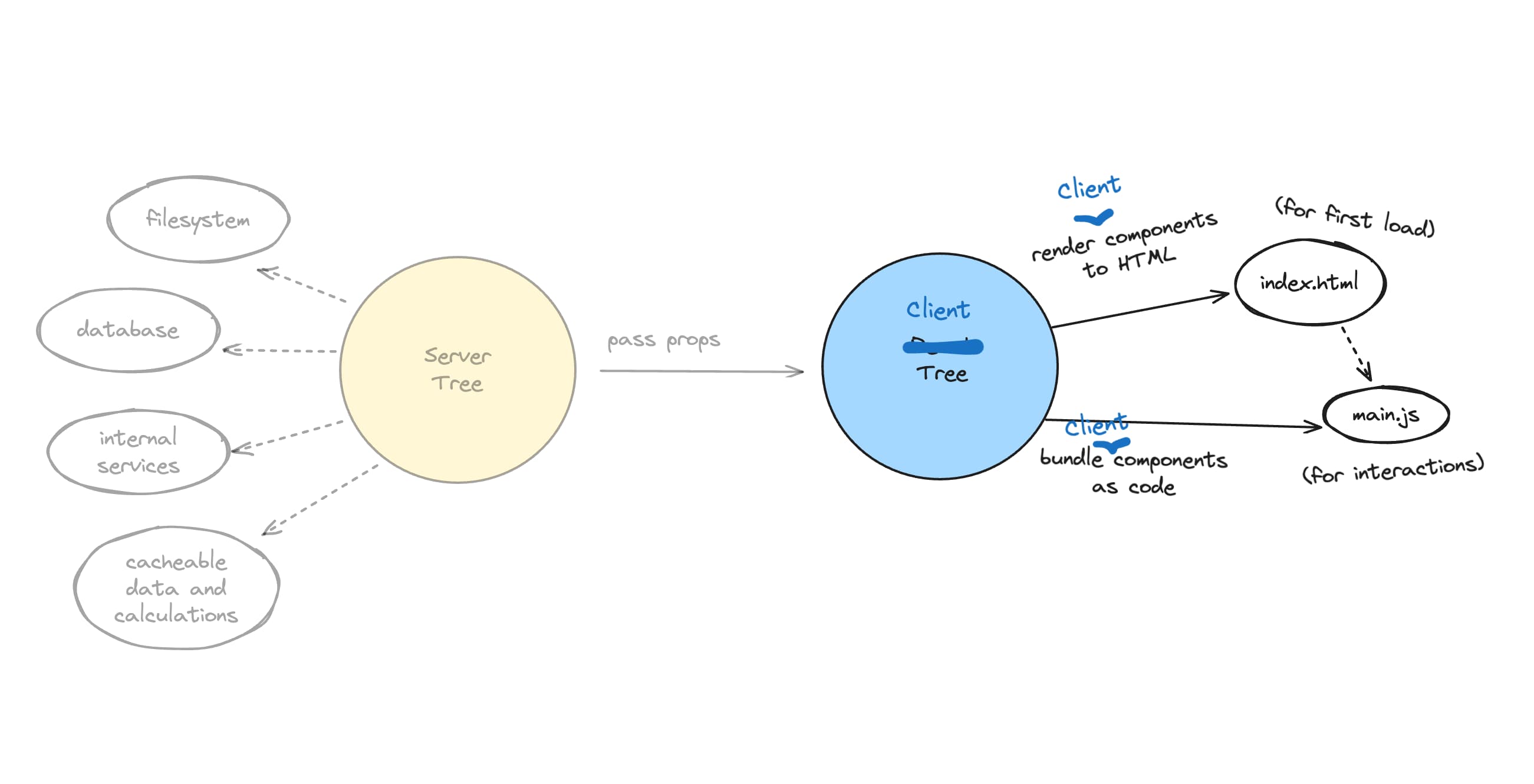 Why do Client Components get SSR'd to HTML?
Courte explication visuelle de Dan Abramov sur la différence entre le Client Tree (ce qu'on utilisait déjà avant) et le Server Tree (nouveau). J'ai trouvé ce schéma intéressant, car il démystifie bien une confusion facile à faire: les Client Components sont en fait ce qu'on appelait avant de simples composants React. Lors du SSR, les Client Components sont exécutés coté serveur, exactement comme avant.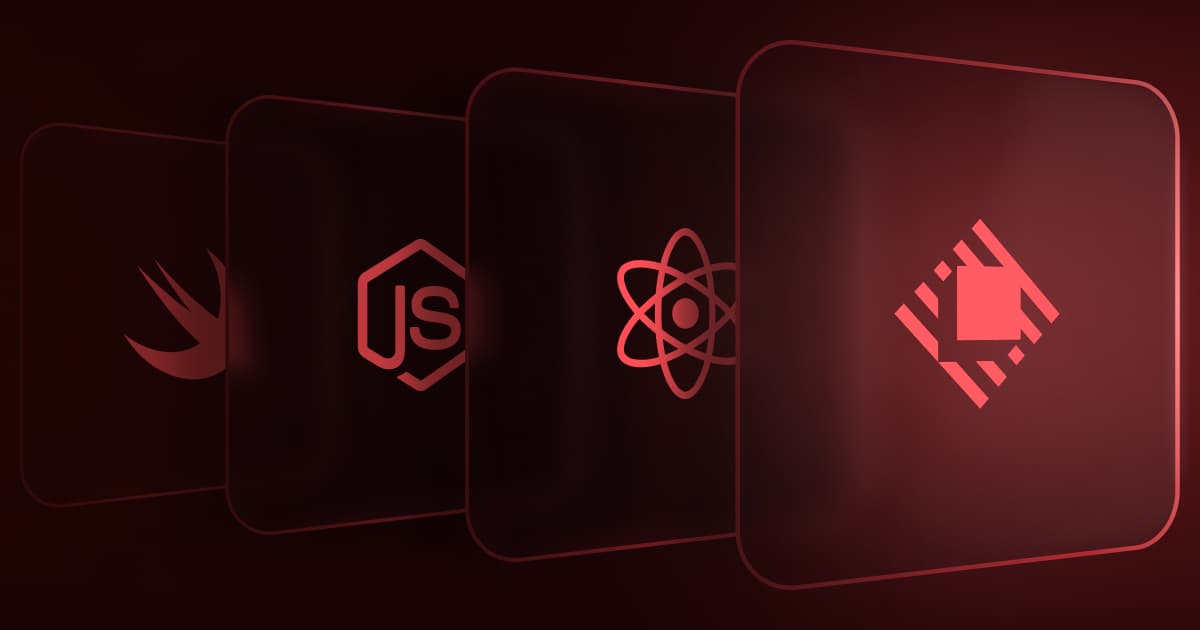 How the Raycast API and extensions work
Raycast est un launcher extensible pour MacOS, une app réputée pour sa qualité. Cet article explique les étapes par lesquels ils sont passés pour implémenter leur système de plugin. Ils ne souhaitaient pas faire de compromis sur l'UX et la DX: pas de WebView ni d'Electron, et possibilité d'utiliser des packages npm. Ils ont finalement opté pour créer un renderer React custom qui tourne dans un process Node séparé, et qui pilote des vues natives avec Swift via un bridge JSON. Cela ressemble pas mal à React-Native.

Ne manque pas le prochain email !

💸 Sponsor​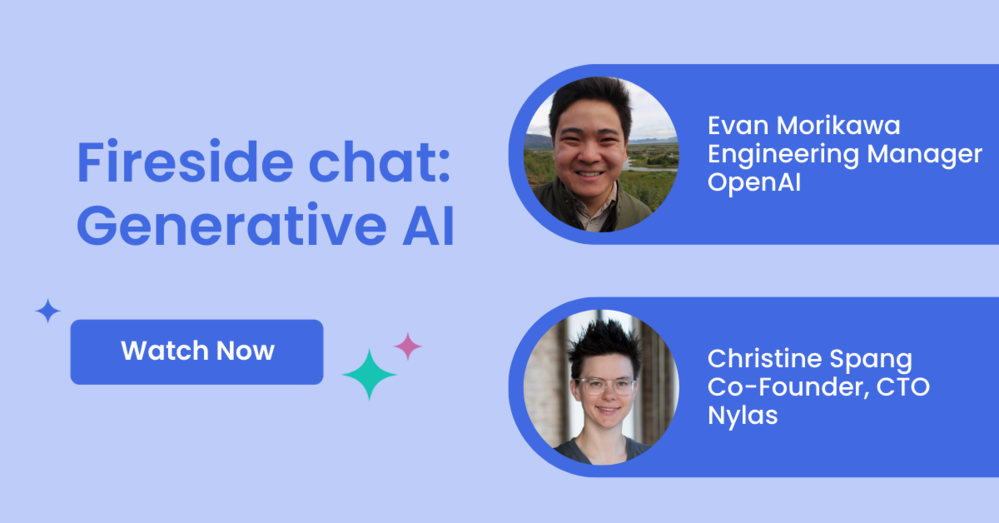 OpenAI + Nylas chat on generative AI : Watch now!
Want an inside look at the future of generative AI? Evan Morikawa, Applied Engineering Manager at OpenAI, and Christine Spang, CTO and Co-Founder at Nylas, dive into what's next for generative AI.
They'll discuss what it takes to deliver and maintain AI solutions at scale, what AI's next stage of maturity looks like, and much more. Get the replay now.
Want to start building with ChatGPT + Email API calls in React? Here's a guide to get you started.

📱 React-Native​

🧑‍💻 Jobs​
🧑‍💼 ReactHebdo + Docusaurus - Stagiaire/Alternant - Full-remote
Mon offre de stage/alternance pour m'aider dans mon activité! N'hésite pas à postuler si tu es intéressé par l'open-source ou la création de contenu React!
🧑‍💼 Shotgun - Senior Full Stack Engineer - 60-75k€ + BSPCE
Shotgun est la billetterie des évènements electro. Nous recherchons des devs expérimentés pour travailler sur une stack moderne: React, React-Native, Typescript, GraphQL, NextJS, PgSQL, Vercel...
🧑‍💼 Premier Octet - Développeurs(euses) React - Paris
Nous cherchons des développeurs(euses) JavaScript passionnés. Vous interviendrez en développement sur des projets variés et motivants, à la fois serveur et front (React, Nest, Next), et éventuellement mobile (React Native).
💡 Comment publier une offre d'emploi ?
🏢 Vous recrutez en CDI ou freelance? Contactez-moi!

🇫🇷 En français​
💡Tu peux m'envoyer ton contenu: sebastien@thisweekinreact.com !

🔀 Autre​

🤭 Fun​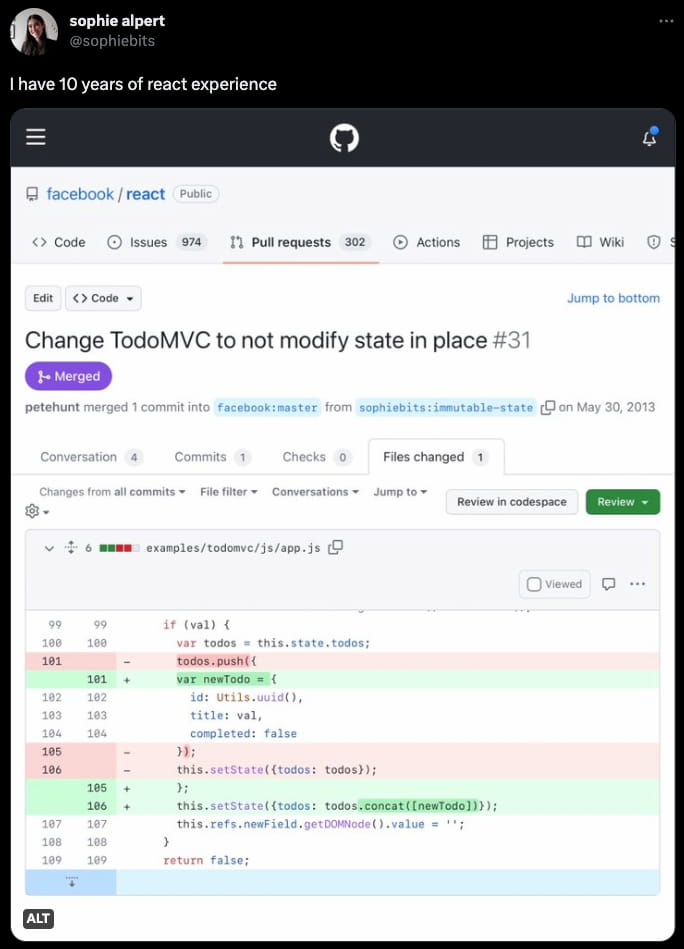 A plus 👋