Salut à tous !
Cette semaine a été plus active que la semaine dernière. On a en particulier 2 sorties très attendues, l'une d'elles a même retardé la newsletter.
Panda CSS: nouvelle librairie CSS-in-JS prometteuse
React-Native 0.72: de belles améliorations, notamment liées à Metro
🇫🇷 Cet été, je vais essayer de dynamiser un peu plus la partie en français de la newsletter, qui n'est pas très vivante:
Ajout d'un sponsor français lié à React: produit, cours, agence, formation...
Des offres CDI/freelances qui tournent régulièrement, fournies par des plateformes partenaires
Je cherche toujours un stagiaire ou alternant, n'hésites pas à postuler! Dernière chance: j'ai déjà reçu pas mal de candidatures et compte retirer l'annonce la semaine prochaine.
💡 Consulter cette newsletter sur Twitter - format visuel 🎨

Pour me soutenir:
😘 Recommande la newsletter! Ça m'aide vraiment beaucoup!
📨 Réponds à cet email
💬 Rejoins le chat Discord
Ne manque pas le prochain email !

💸 Sponsor​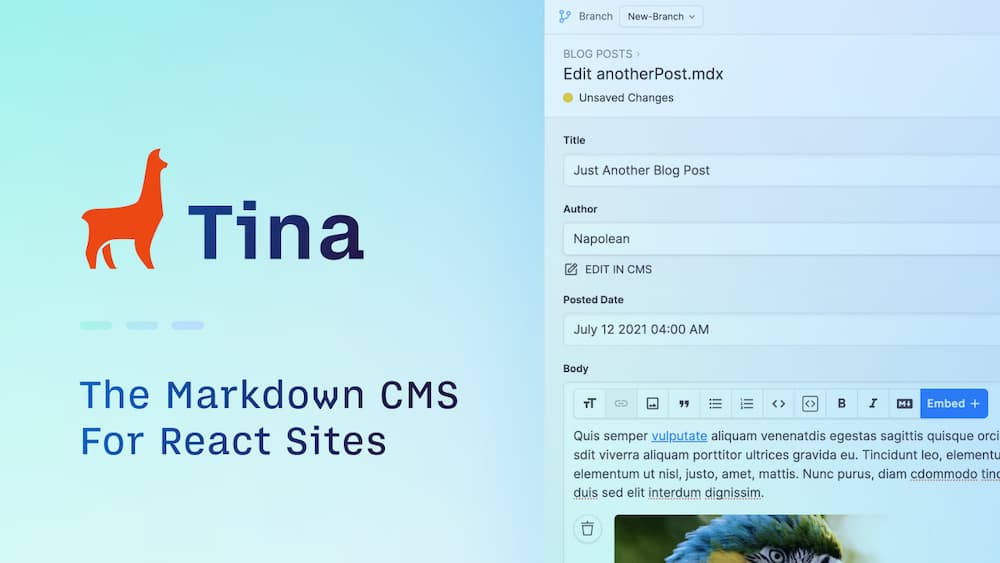 Tina.io is a headless CMS for Markdown-powered sites
Editing UI for your Markdown files
UI for MDX components
Supports static (SSG) and server-side rendering (SSR)
Option for visual editing (live-preview)
Build with reusable blocks
Test a starter site
Or run npx create-tina-app@latest then visit localhost:3000/admin
Watch the 4-min demo video

⚛️ React​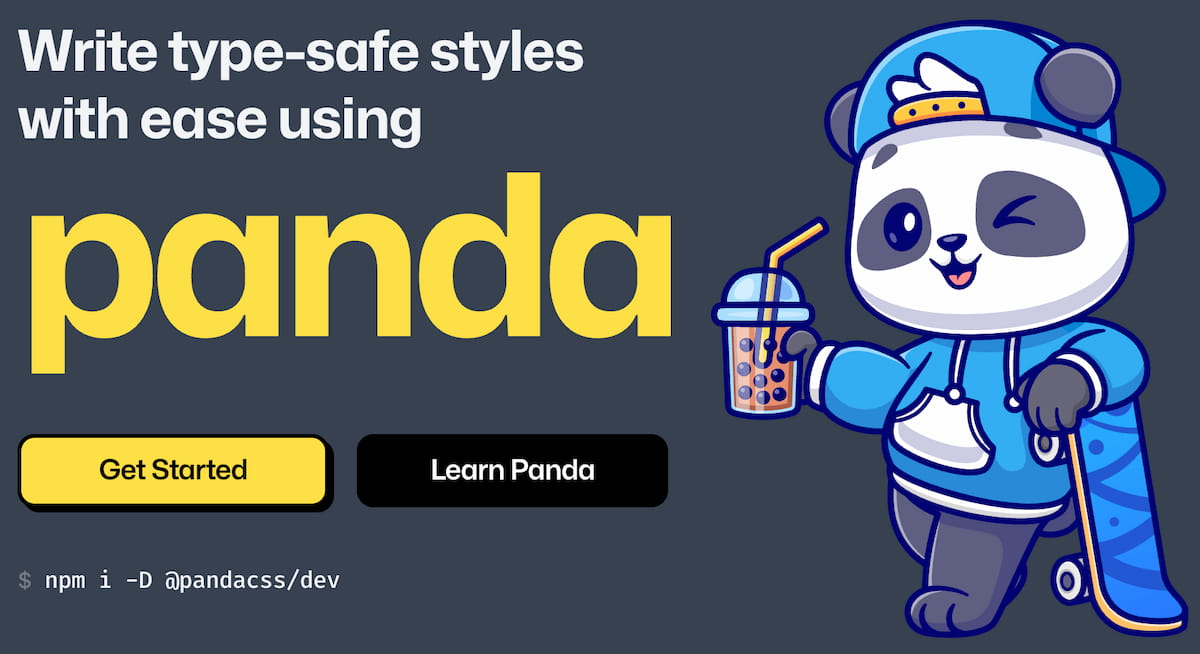 Segun Adebayo (créateur Chakra UI) dévoile sa très attendue librairie CSS-in-JS (trailer). Elle offre une très bonne DX, est basée sur des features CSS modernes (cascade layers), est performante (analyse statique au build, sans runtime, atomic CSS)... Bref, elle coche beaucoup de cases et suscite l'engouement. Elle s'intègre particulièrement bien avec React (JSX style props, compatible React Server Components...), mais peut également être utilisée par d'autres frameworks.
Une librairie à surveiller de prêt et qui pourrait bien concurrencer Tailwind: elle s'intègre mieux avec les frameworks cibles et ne force pas l'usage d'un className à rallonge.

Ne manque pas le prochain email !

💸 Sponsor​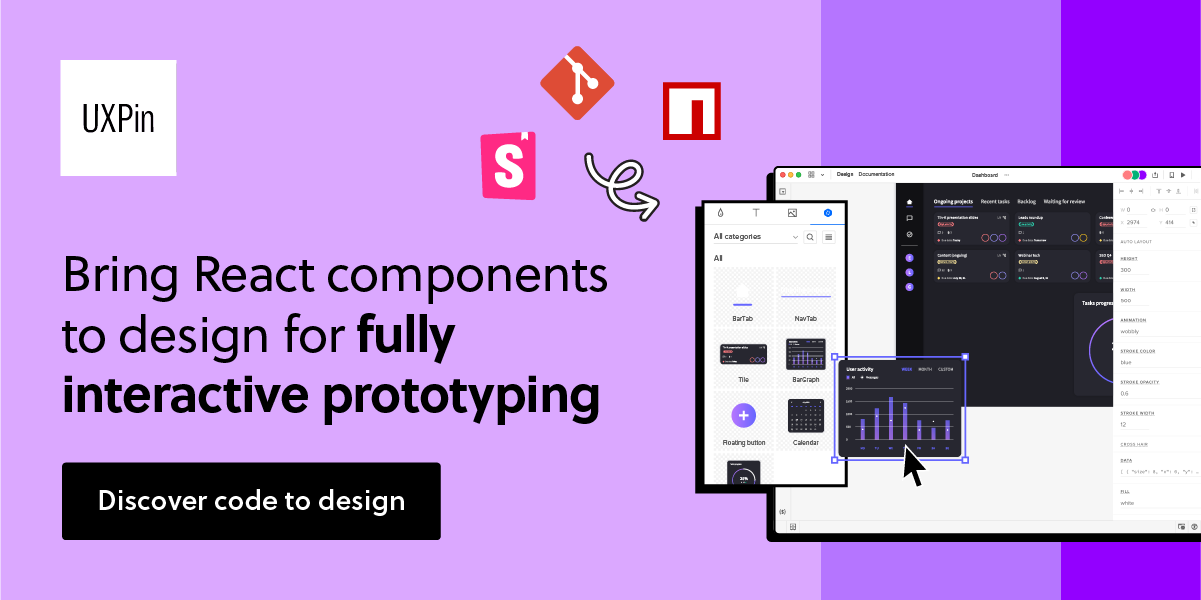 Leverage the power of React in prototyping.
Bring React components into the design process and let designers prototype with the same elements that you use to build the end product.
Remove the disconnect between design & code and release products faster!
Try component-driven prototyping with UXPin Merge.

📱 React-Native​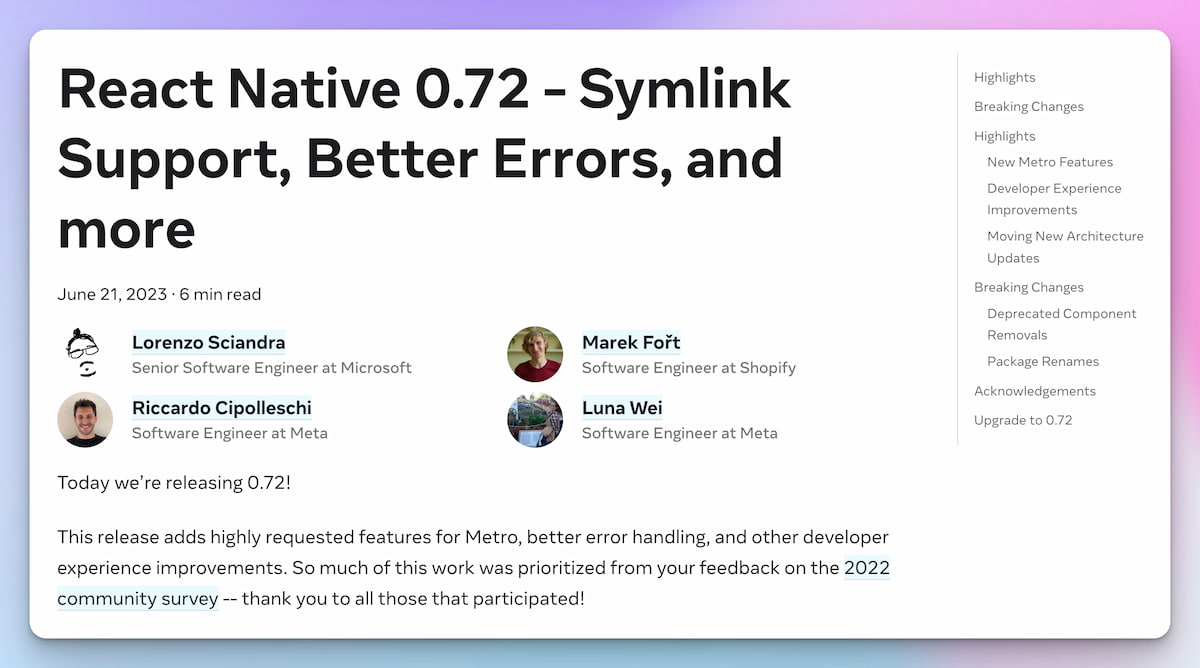 React Native 0.72 - Symlink Support, Better Errors, and more
Après plusieurs Golden RC, la dernière version de React-Native vient finalement de sortir et sera prochainement utilisée dans le SDK Expo 49. Il y a pas mal d'améliorations mentionnées (DX, Hermès, performance...) et quelques breaking changes. J'aime en particulier ces 2 nouvelles features du bundler Metro:
Symlinks (beta): très attendu pour simplifier le support monorepo et pnpm
Package Exports (beta): meilleure encapsulation des libs, compatibilité avec le reste de l'écosystème frontend et possibilité d'exposer un point d'entrée spécifique à React-Native


🧑‍💻 Jobs​
🧑‍💼 ReactHebdo + Docusaurus - Stagiaire/Alternant - Full-remote
Mon offre de stage/alternance pour m'aider dans mon activité! N'hésite pas à postuler si tu es intéressé par l'open-source ou la création de contenu React!
🧑‍💼 Shotgun - Senior Full Stack Engineer - 60-75k€ + BSPCE
Shotgun est la billetterie des évènements electro. Nous recherchons des devs expérimentés pour travailler sur une stack moderne: React, React-Native, Typescript, GraphQL, NextJS, PgSQL, Vercel...
🧑‍💼 Premier Octet - Développeurs(euses) React - Paris
Nous cherchons des développeurs(euses) JavaScript passionnés. Vous interviendrez en développement sur des projets variés et motivants, à la fois serveur et front (React, Nest, Next), et éventuellement mobile (React Native).
💡 Comment publier une offre d'emploi ?
🏢 Vous recrutez en CDI ou freelance? Contactez-moi!

🇫🇷 En français​
💡Tu peux m'envoyer ton contenu: sebastien@thisweekinreact.com !

💸 Pylote - L'extension 100% gratuite pour être sur toutes les plateformes de freelance.
Importe ton profil Comet ou LinkedIn en 5 secondes.
Synchronise ta dispo et** diffuse** ton profil auprès de 17 cabinets de recrutement : Comet, Crème, Cherry-Pick...
Accède à un jobboard centralisé regroupant un ensemble de missions.

🔀 Autre​

🤭 Fun​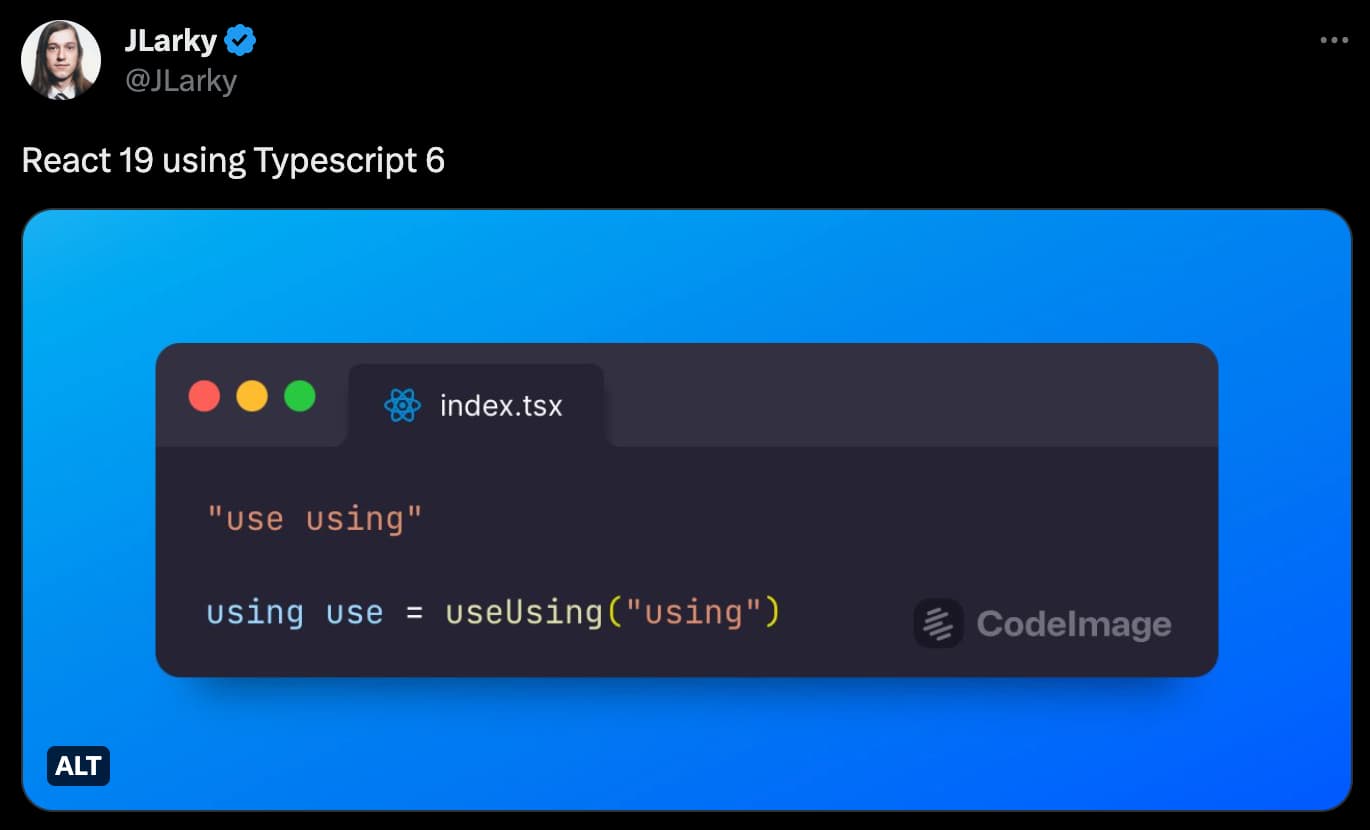 A plus 👋