Salut à tous !
Cette semaine s'annonçait plutôt calme, mais finalement j'ai trouvé plein de trucs intéressants, aussi bien coté React que React-Native!
La newsletter vient de franchir les 25000 abonnés! Merci à toi de me lire chaque semaine et de m'avoir permis de continuer cette aventure.
À partir de Septembre, je ne serai plus seul: j'ai trouvé un alternant pour m'accompagner sur Docusaurus et la newsletter. J'ai malheureusement du dire non à plusieurs candidats aux profils intéressants. Si vous êtes en recherche d'un alternant, contactez-moi, je peux vous recommender quelques personnes.
Cette semaine, je vous propose de découvrir Quoi de neuf les devs?, une des rares autres newsletters pour développeur en français. Vous y trouverez chaque semaine une actualité dev variée (dont pas mal de PHP), et une interview d'un dev.
💡 Consulter cette newsletter sur Twitter - format visuel 🎨

Pour me soutenir:
😘 Recommande la newsletter! Ça m'aide vraiment beaucoup!
📨 Réponds à cet email
💬 Rejoins le chat Discord
Ne manque pas le prochain email !

💸 Sponsor​
Drop-in Authentication & User Management for React
Clerk is the easiest way to add authentication and user management to your React app. It's purpose-built for the modern web and designed to get you up and running in minutes.
With Clerk you get:
💅 Pre-built UI components for sign-in, sign-up, user profiles, and organizations
📦 SDKs for React, React Native, Next.js, Redwood, Remix, and other frameworks
⚡ Integrations with Firebase, Supabase, Convex, and other BaaS providers
🎁 User management, social login, magic links, MFA, and more out of the box
Get started with Clerk's quickstarts and tutorials 🚀

⚛️ React​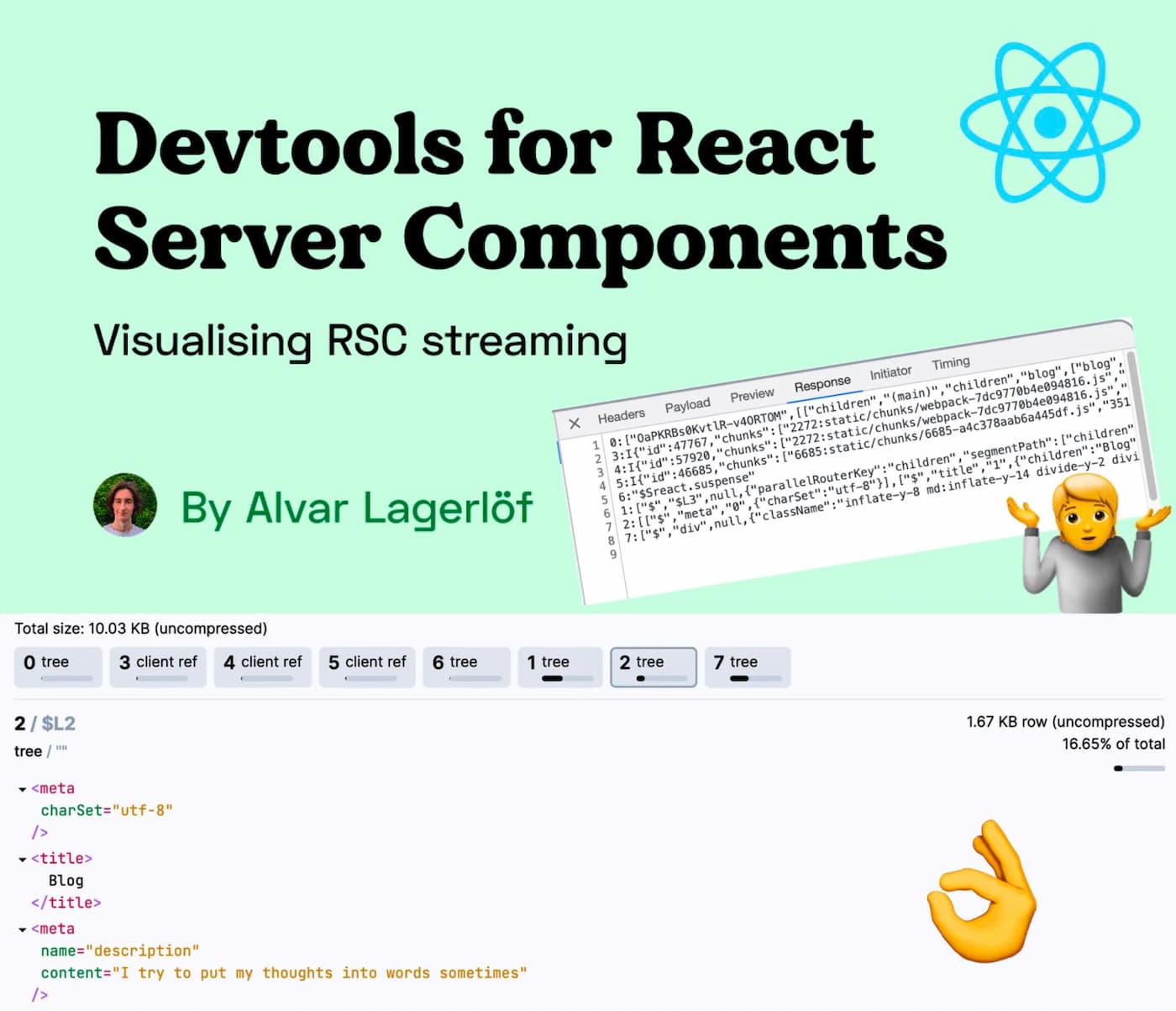 Devtools for React Server Components
Suite à la sortie des React Server Components, Alvar constate que la communication réseau entre client/server utilise un format qui est difficile à déchiffrer. Il commence donc à travailler sur un site web RSC Parser qui permet de visualiser les payloads. Cela fonctionne, mais l'UX n'est pas idéale. Depuis, il travaille sur une véritable browser extension qui fonctionne un peu comme les DevTools network de Chrome, avec une timeline qui permet de voir les payloads dans le temps et supporte même le streaming avec Suspense. Cet outil lui a déjà permis de détecter des payloads trop larges sur son site et de les optimiser.
C'est un outil prometteur, toujours en cours de développement et à surveiller. L'extension n'est pas encore disponible dans les stores des navigateurs, mais le sera prochainement. Quelques demos video dans ce thread Twitter.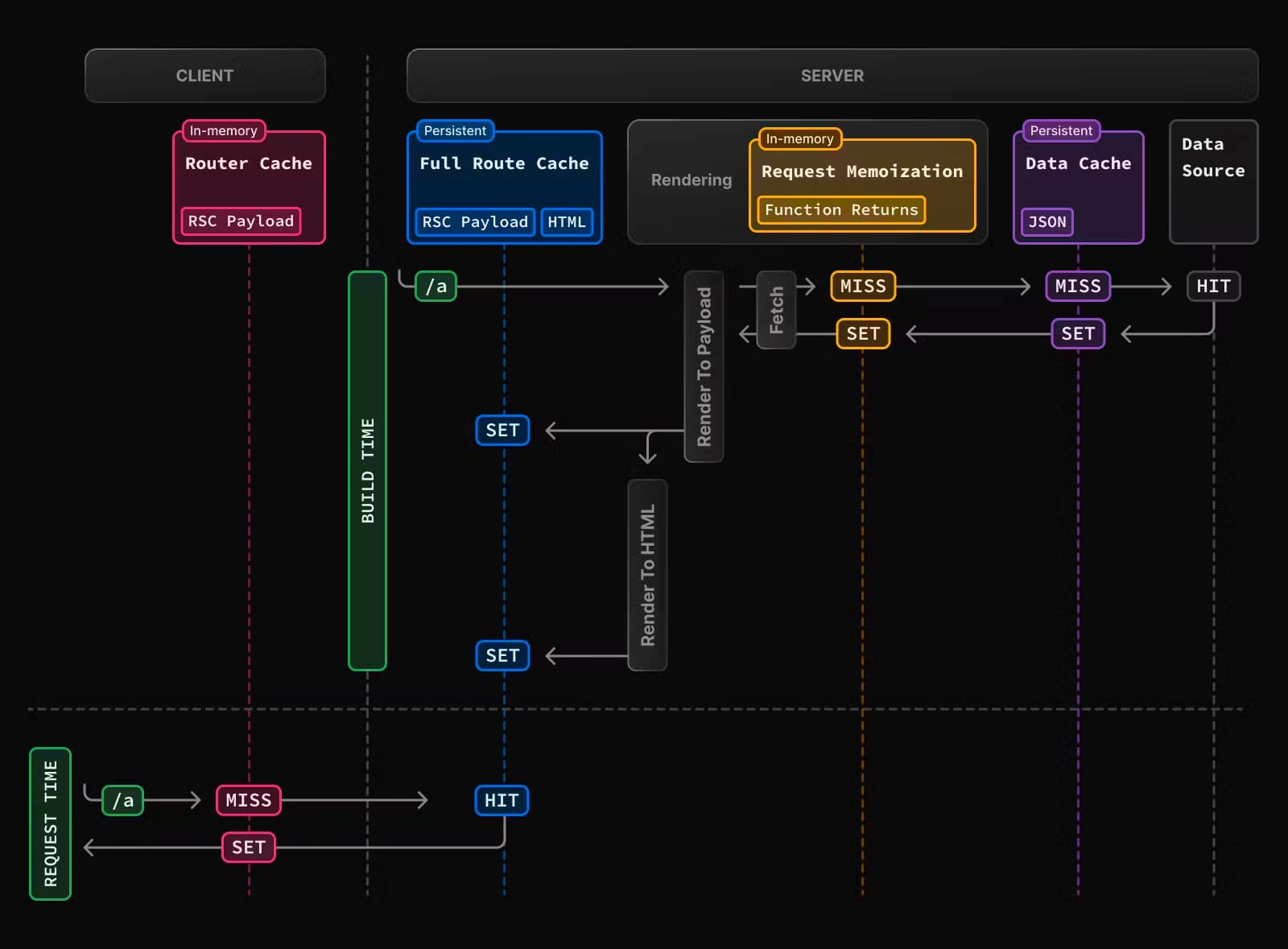 Une nouvelle page de documentation Next.js explique de manière très exhaustive le fonctionnement des 4 niveaux de caching mis en place, leur raison d'être et les moyens de les bypasser:
Request Memoization
Data Cache
Full Route Cache
Router Cache
Il n'est pas possible de bypasser le Router cache: un problème dénoncé dans cette video.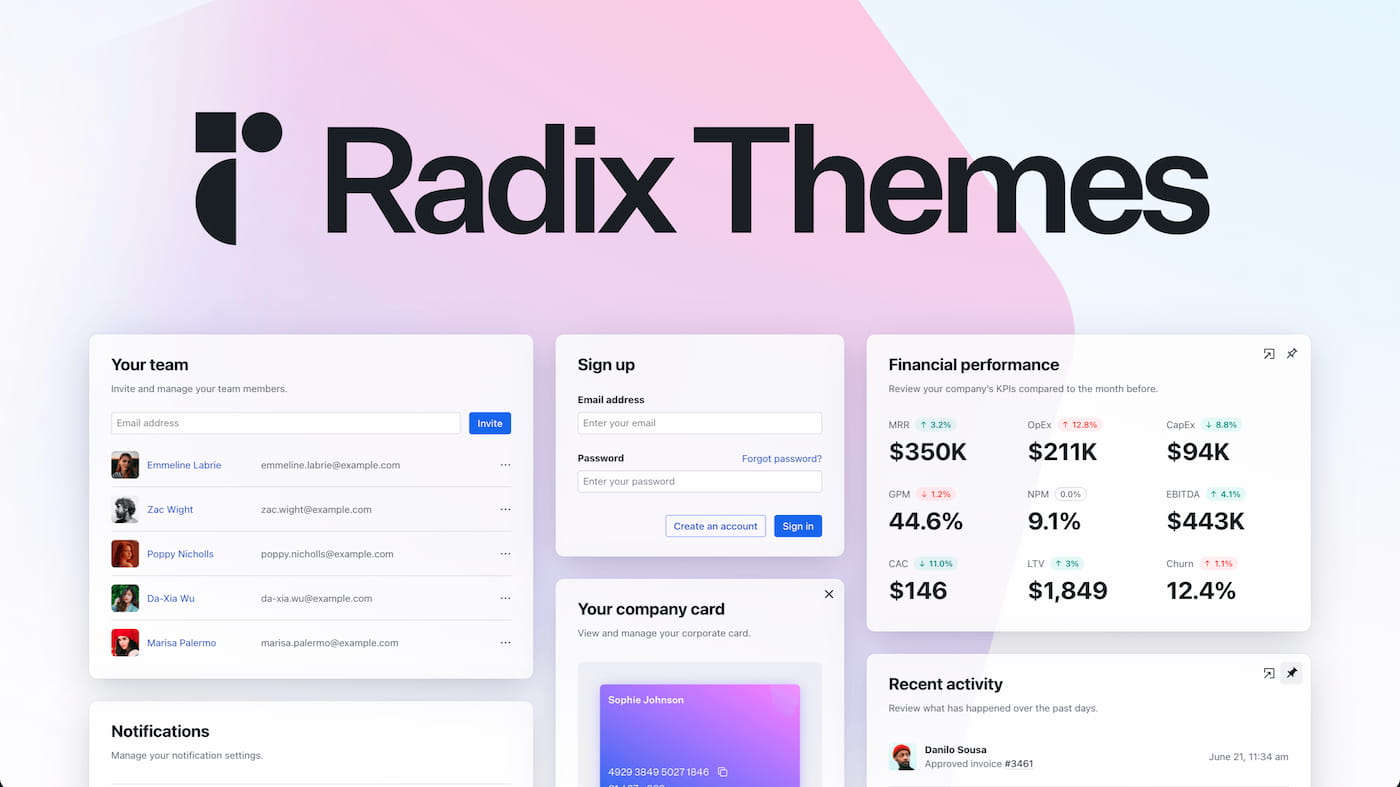 Radix UI est une librairie React headless qui reçoit beaucoup d'éloge dernièrement, notamment par le design élégant de son API. Ils viennent d'annoncer avec un beau trailer (sur twitter) que Radix propose maintenant un ensemble de composants stylés en plus de leurs composants primitifs.

Ne manque pas le prochain email !

💸 Sponsor​
A Non-Cloud Alternative to Google Forms that has it all
If you are looking to set up a robust form management system fully integrated in your IT infrastructure that allows you to retain full control over the data flow, and you don't want to spend months and thousands of dollars to get it up and running, then SurveyJS is the way to go!
SurveyJS is a product suite of four open-source JavaScript libraries that allow you to create and edit multiple dynamic JSON-based forms in a drag-and-drop form builder, render them in your React app and store sensitive survey data within your in-house infrastructure. You can then render your custom surveys and forms as editable PDF files in a browser and visualize survey results with interactive charts and tables. Learn more now.

📱 React-Native​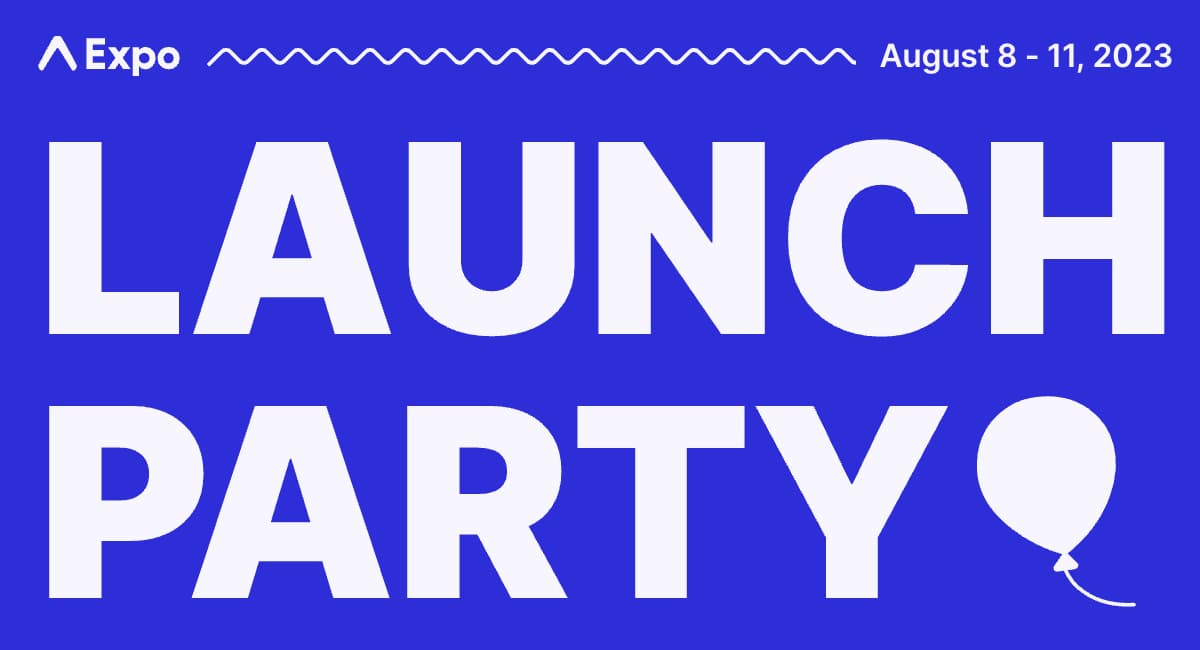 Cette semaine, Expo compte nous annoncer de nombreuses nouveautés. Pour le moment, nous avons:


🧑‍💻 Jobs​
🧑‍💼 Shotgun - Senior Full Stack Engineer - 60-75k€ + BSPCE
Shotgun est la billetterie des évènements electro. Nous recherchons des devs expérimentés pour travailler sur une stack moderne: React, React-Native, Typescript, GraphQL, NextJS, PgSQL, Vercel...
🧑‍💼 Premier Octet - Développeurs(euses) React - Paris
Nous cherchons des développeurs(euses) JavaScript passionnés. Vous interviendrez en développement sur des projets variés et motivants, à la fois serveur et front (React, Nest, Next), et éventuellement mobile (React Native).
💡 Comment publier une offre d'emploi ?
🏢 Vous recrutez en CDI ou freelance? Contactez-moi!

🇫🇷 En français​
💡Tu peux m'envoyer ton contenu: sebastien@thisweekinreact.com !

💸 Premier Octet - Agence de développement React
Agence parisienne fondée en 2018 par une équipe de passionnés, nous accompagnons de nombreux clients grâce à notre expertise React et React Native. Nous intervenons en développement, conseil, audit ou formation, sur des thématiques JavaScript serveur et front.

🔀 Autre​

🤭 Fun​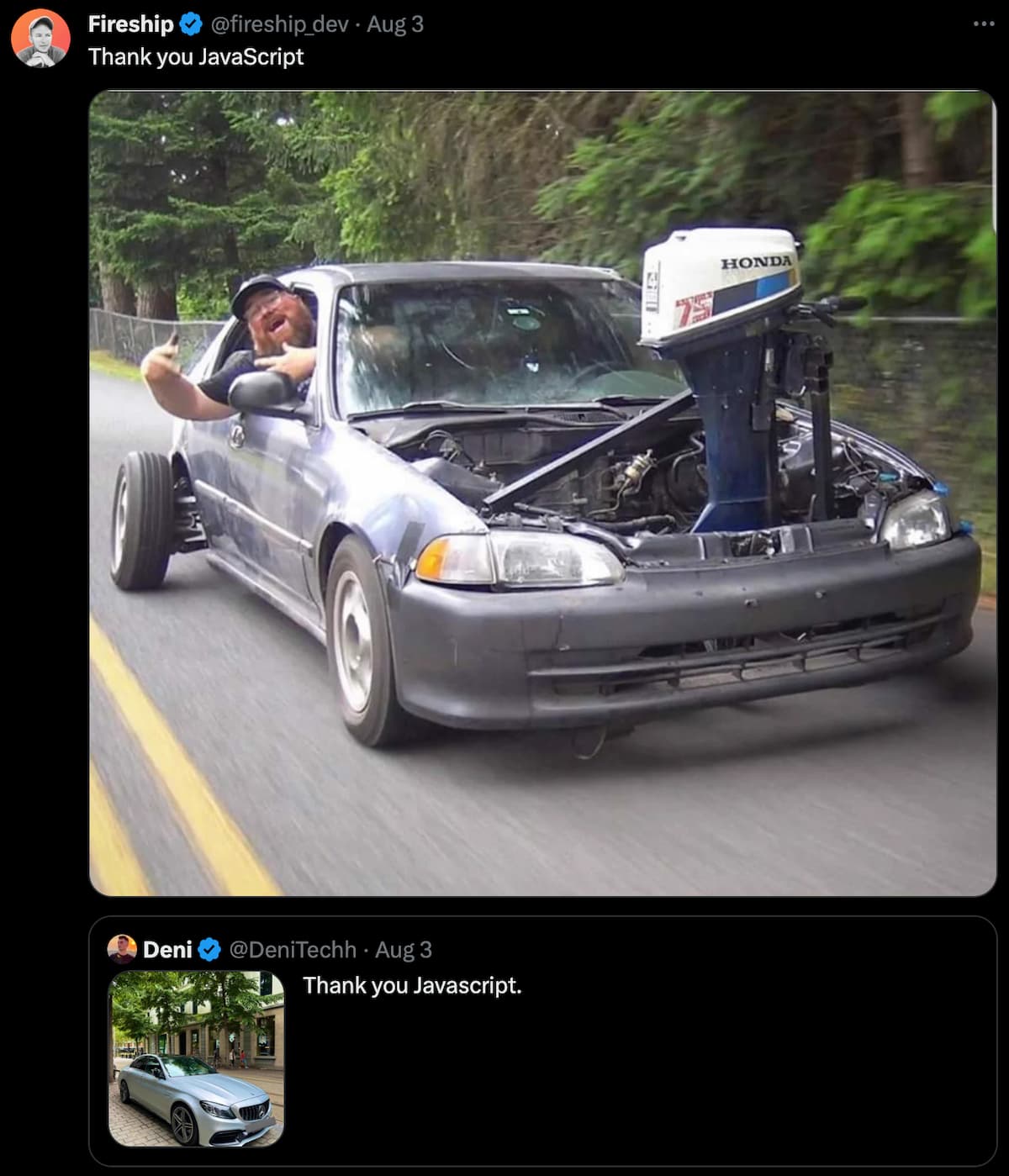 A plus 👋