Salut à tous !
Cette semaine, nous avons pas mal d'articles de la communauté React et React-Native, et les dernières annonces Expo Launch Party. Certains articles sont très longs, je n'ai pas eu le temps de tout lire.
📷 J'étais trop occupé à créer le compte Instagram de la newsletter! Je compte y poster les news et tips React visuels, y compris les meilleurs memes que je n'ai pas pu inclure ici 🤭.
🧑 J'ai aussi retiré la section Jobs qui n'apportait pas grand-chose: je vais voir plus tard comment la réintégrer.
👥 Pour les développeurs React-Native: la conférence React Native EU (Wrocław/Pologne, 7–8 September 2023) nous propose une réduction de -15% sur les entrées.
💡 Consulter cette newsletter sur Twitter - format visuel 🎨

Pour me soutenir:
😘 Recommande la newsletter! Ça m'aide vraiment beaucoup!
📨 Réponds à cet email
💬 Rejoins le chat Discord
Ne manque pas le prochain email !

💸 Sponsor​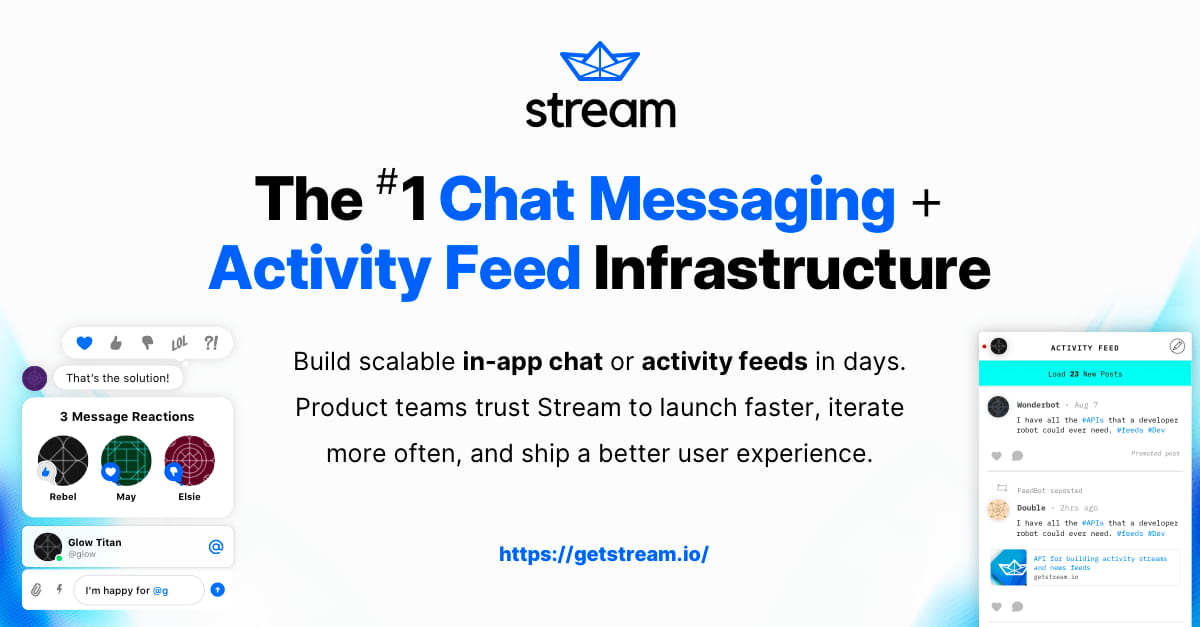 Enterprise Grade APIs for Feeds, Chat, & Video!
Stream is the maker of enterprise-grade APIs and SDKs that help product and engineering teams solve two common problems at scale: in-app chat and social activity feeds.
With Stream, developers can integrate any type of messaging or feed experience into their app in a fraction of the time it would take to build these features from scratch. Stream Chat makes it easy for developers to integrate rich, real-time messaging into their applications.
Stream provides robust client-side SDKs for popular frameworks such as React, React-Native, Expo, Flutter, Android, Angular, Compose, Unreal, and iOS. Unlock enterprise-grade features, functions, and UI components completely free for your startup or side project with the Maker Account.
Try the new React Video tutorial!

⚛️ React​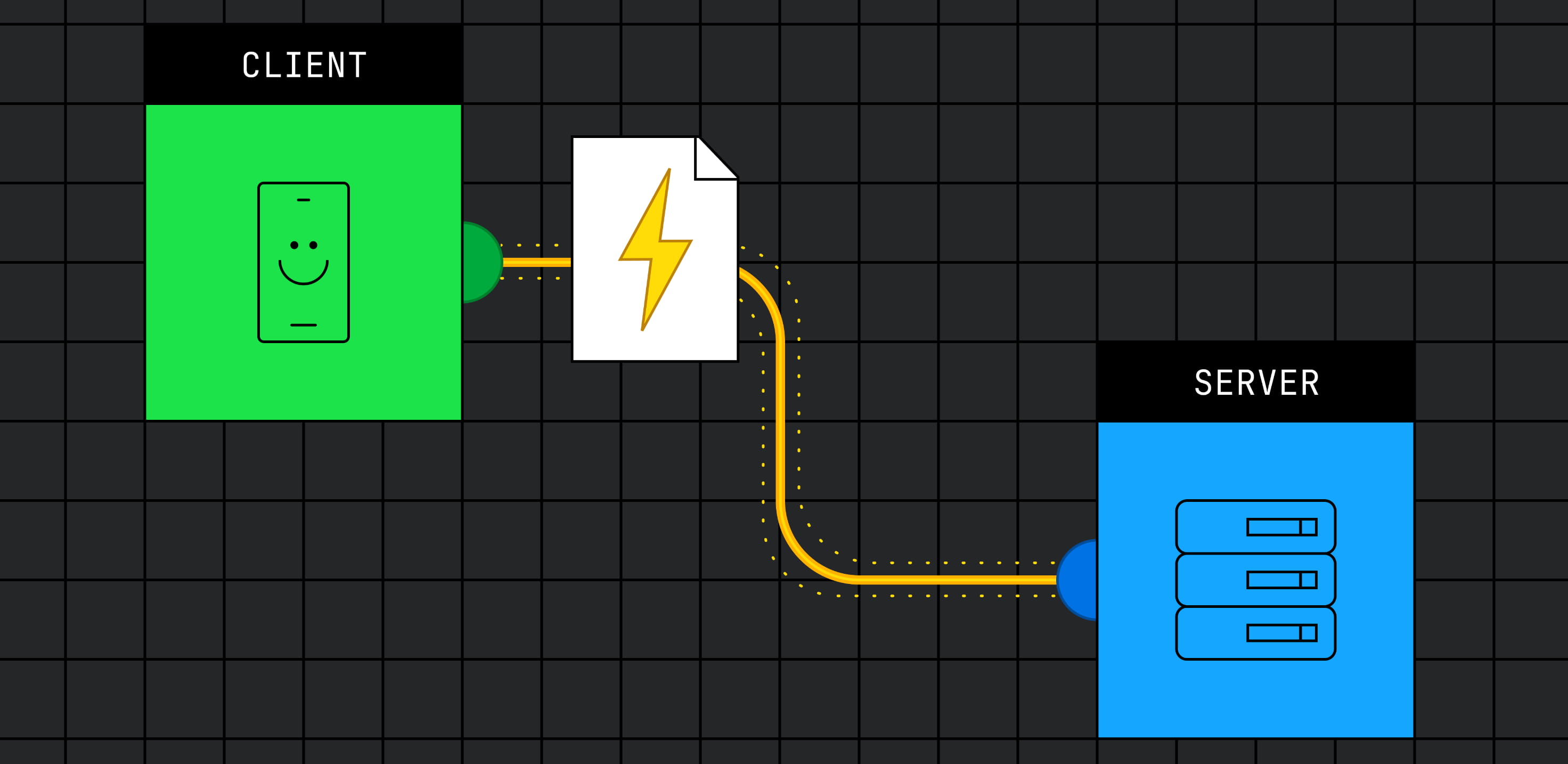 Can React Server Actions finally fix forms?
Une bonne introduction aux Server Actions, feature React à venir, mais déjà intégrée en expérimental dans Next.js 13.4. Propose un petit tutoriel pour uploader une vidéo avec un titre. Les Server Actions peuvent retourner une réponse pour donner du feedback à l'utilisateur, mais on voit bien que ça n'est pas une DX idéale.
Pour moi, il faudrait que les Server Actions supportent à 100% le progressive enhancement. Il faudrait sans doute introduire une API "flash" pour gérer un feedback sans JavaScript coté client, et qui existe sur de nombreux frameworks backend. Remix propose d'ailleurs (session.flash()). Info liée qui pourrait vous intéresser: avec action.$$FORM_ACTION il est possible d'étendre le progressive enhancement de React.

Ne manque pas le prochain email !

💸 Sponsor​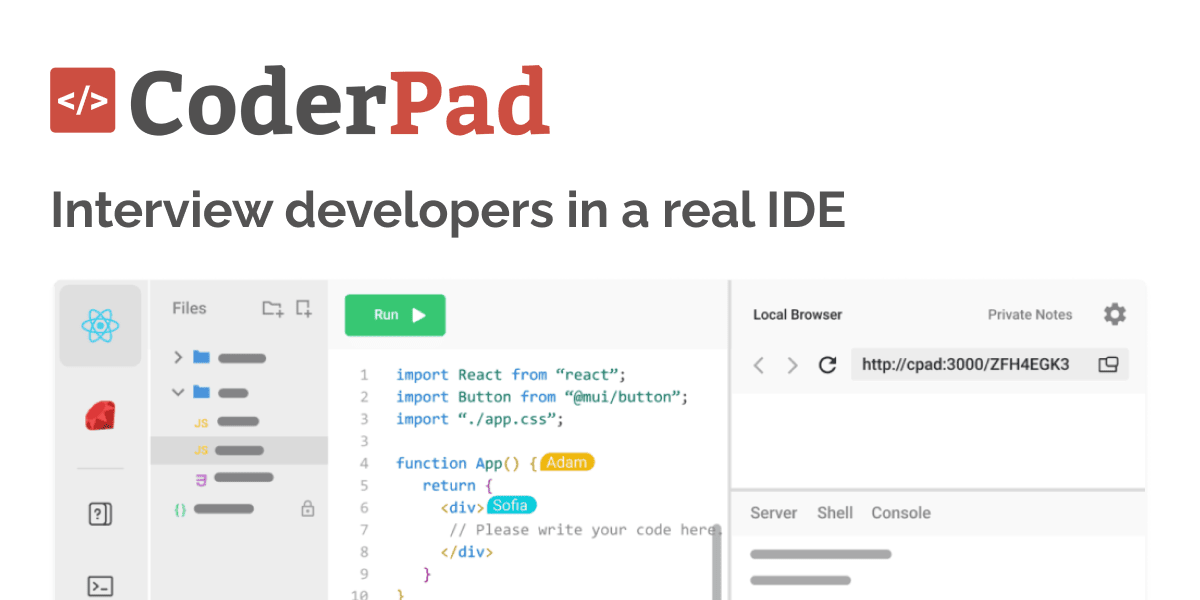 CoderPad: Code together before you work together
Hiring front-end developers is hard. 😩 But 4,000+ engineering teams — including at Netflix, Spotify and LinkedIn — have found a better way! 🤠 Skip the algorithm interviews and run front-end interviews in a fully customizable and collaborative IDE - where you can:
drag and drop a React (and Angular or Vue) repo
add packages with npm install
let candidates use ChatGPT live in the interview
watch & share code playback after the interview
Use CoderPad to run fast, fair and real coding interviews that candidates and interviewers trust. Sign up for free today & hire with confidence.

📱 React-Native​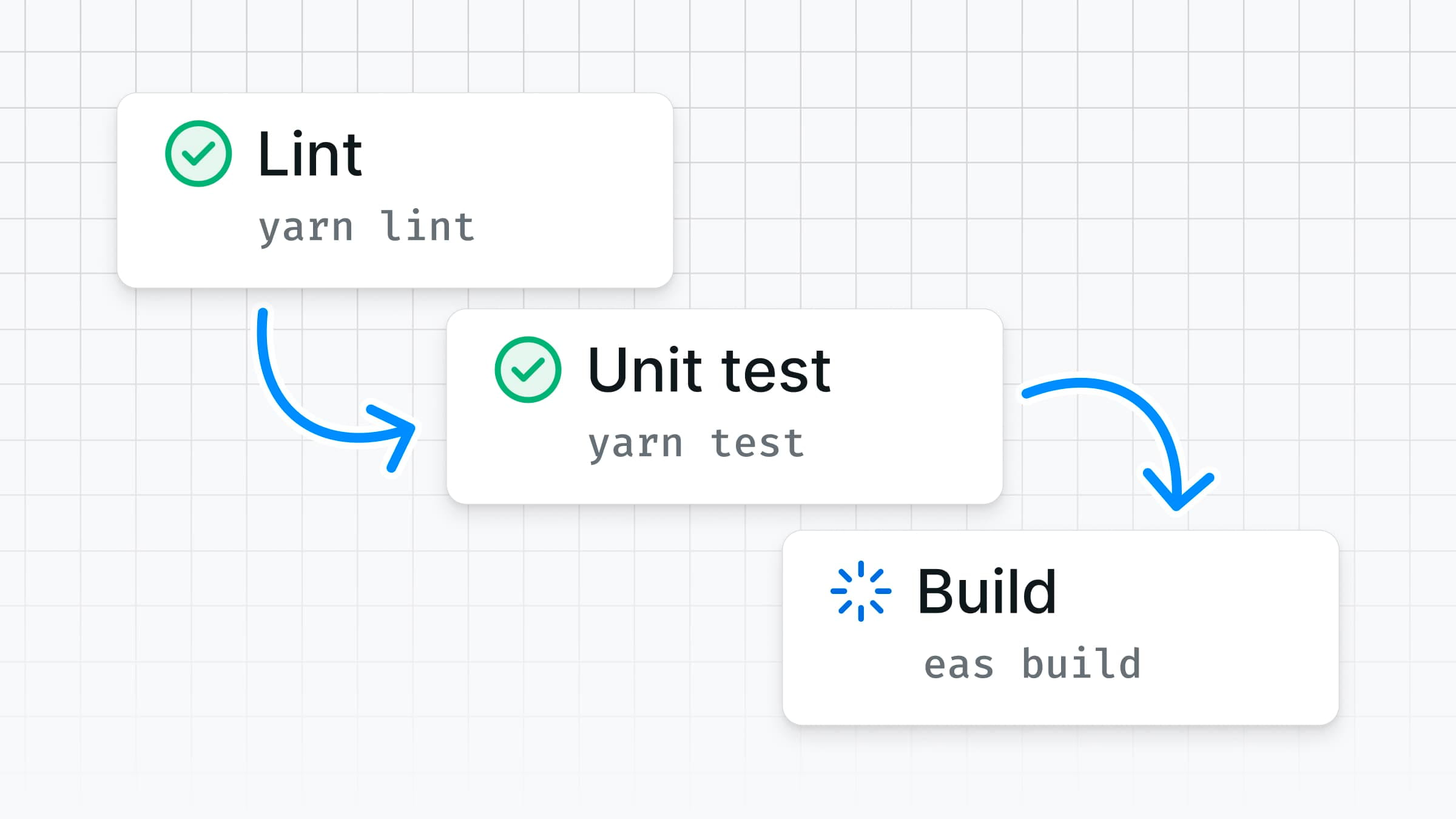 Expo Preview - Fully customizable builds on EAS Build.
Expo nous propose un nouveau système qui permet de customiser le build EAS avec un fichier Yaml, ce qui devrait donner beaucoup de flexibilité pour utiliser les outils monorepo de votre choix (Nx, Turbo, Rush...) ou encore rajouter vos propres étapes CI. Cela fait beaucoup penser à GitHub Actions. Marrant: on dirait que EAS utilise Fastlane sur le build iOS.


🇫🇷 En français​
💡Tu peux m'envoyer ton contenu: sebastien@thisweekinreact.com !

💸 Pylote - L'extension 100% gratuite pour être sur toutes les plateformes de freelance.
Importe ton profil Comet ou LinkedIn en 5 secondes.
Synchronise ta dispo et** diffuse** ton profil auprès de 17 cabinets de recrutement : Comet, Crème, Cherry-Pick...
Accède à un jobboard centralisé regroupant un ensemble de missions.

🔀 Autre​

🤭 Fun​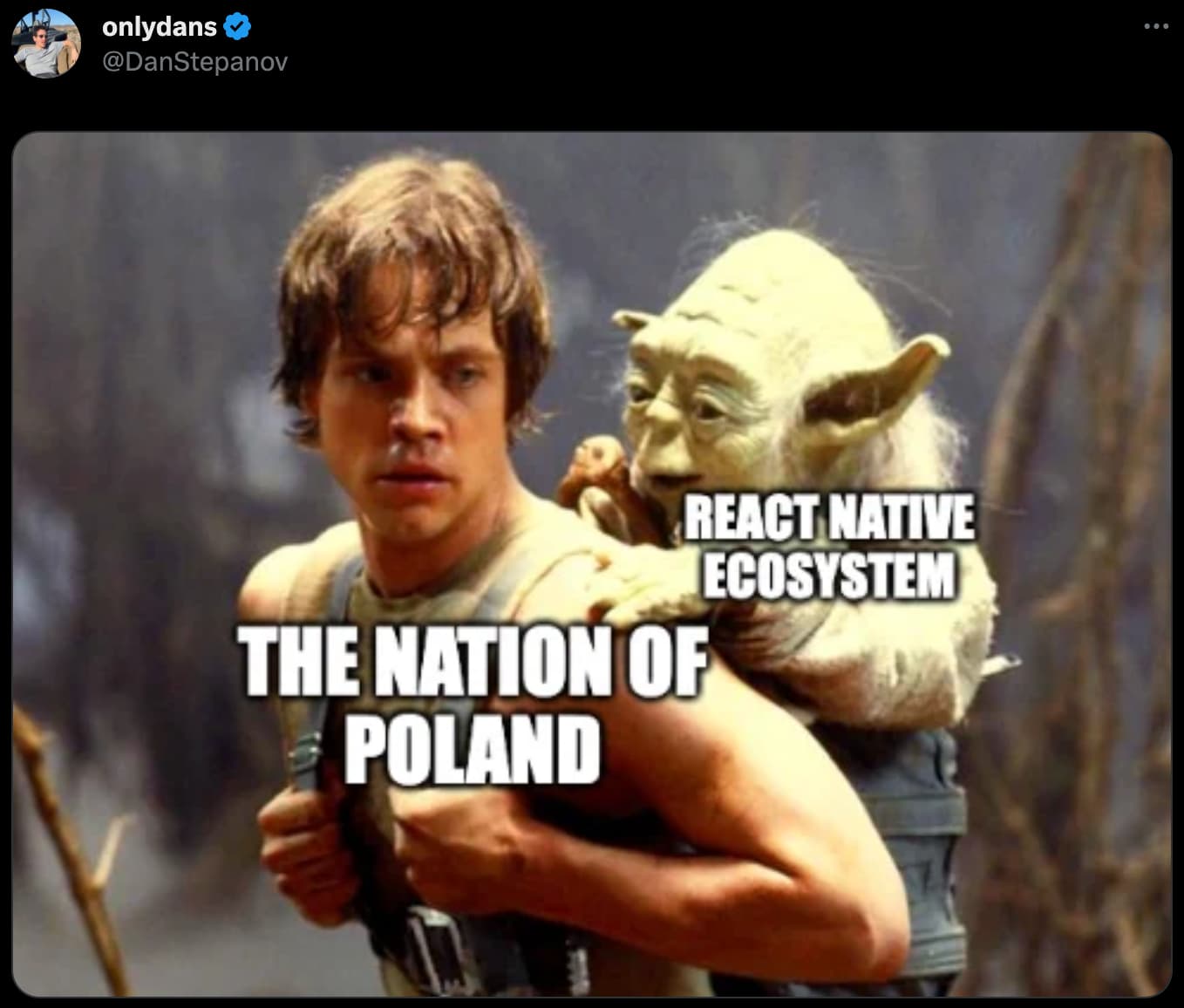 A plus 👋