Salut à tous !
C'est assez calme coté React cette semaine, mais on a tout de même quelques articles sympa à lire.
Coté React-Native, Marc Rousavy est en feu et publie de nombreux packages qui semblent annoncer l'arrivée prochaine de VisionCamera v3.
On devrait prochainement avoir quelques belles sorties, comme 🐦 Bun 1.0, 🐦 Astro 3.0 et 🐦 TanStack Router.
Je prends une petite pause la semaine prochaine, on se retrouve le 6 septembre 👋
💡 Consulter cette newsletter sur Twitter - format visuel 🎨

Pour me soutenir:
😘 Recommande la newsletter! Ça m'aide vraiment beaucoup!
📨 Réponds à cet email
💬 Rejoins le chat Discord
Ne manque pas le prochain email !

💸 Sponsor​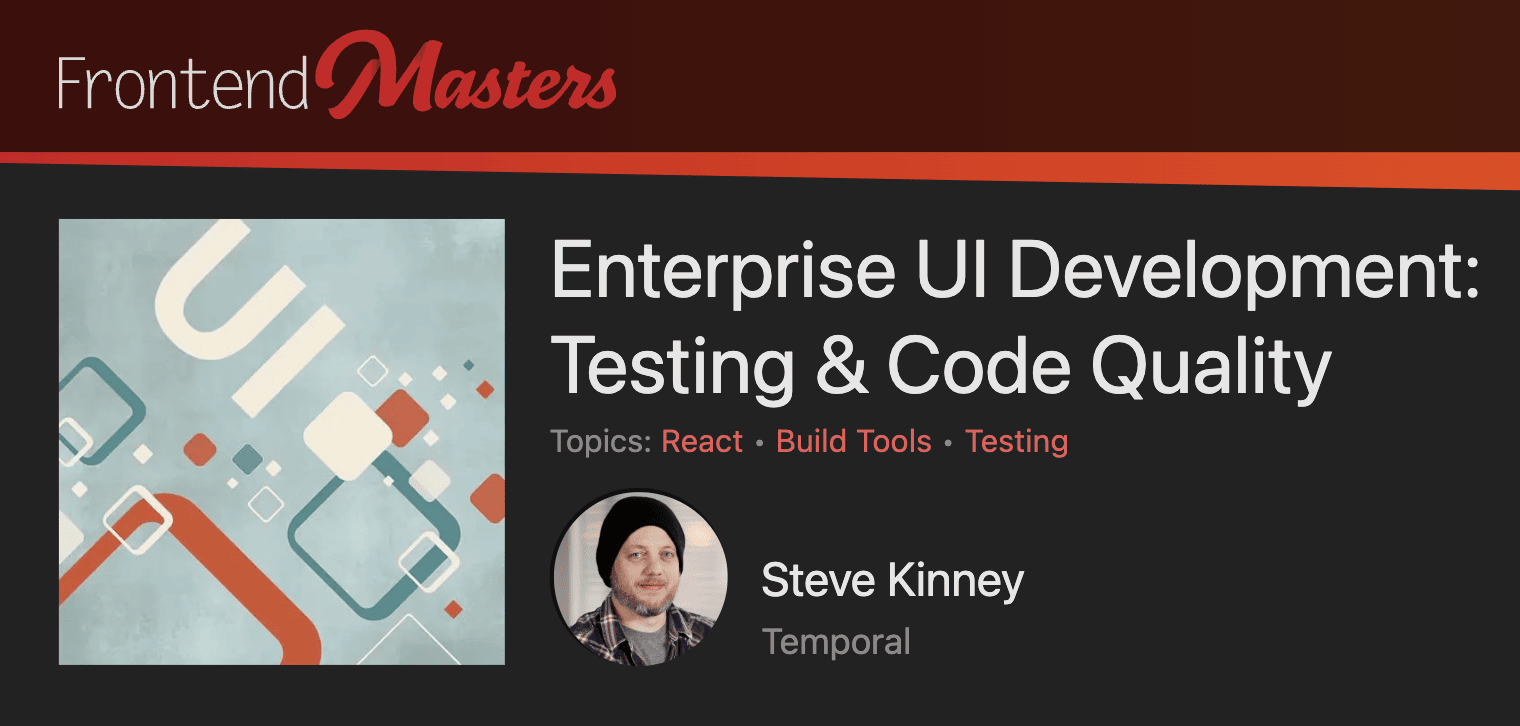 Enterprise UI Development (With React): Testing & Code Quality
Managing or migrating large apps and codebases? This video course covers what you need to know to scale efficiently whilst maintaining code quality. Covers unit testing, CI pipelines, mocking, code coverage, and more.

⚛️ React​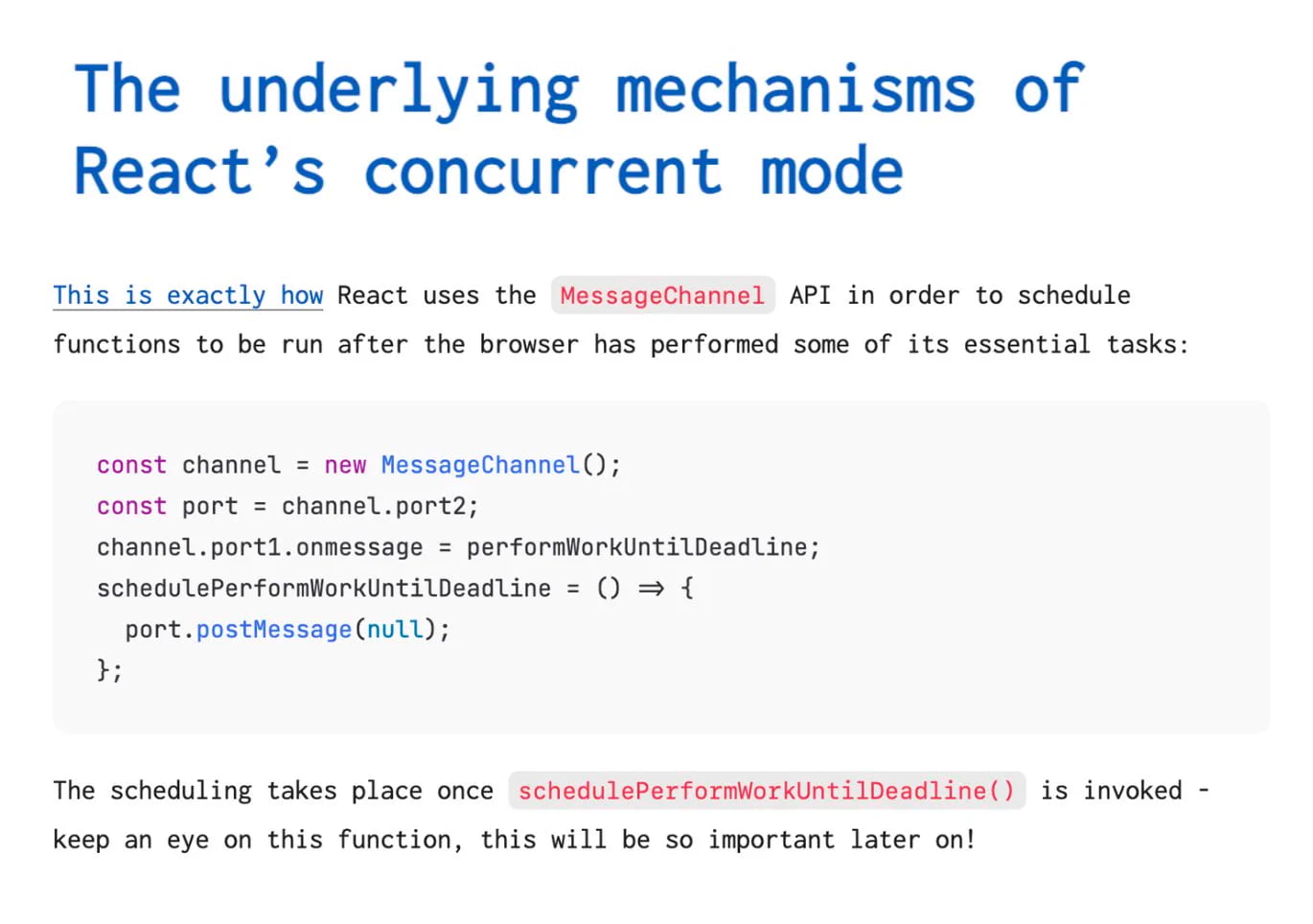 The underlying mechanisms of React's concurrent mode
Un article technique, mais pédagogique qui étudie le code React. Explique bien le fonctionnement de startTransition et sa différence avec le mode de rendering synchrone. J'ai appris comment React utilise l'API MessageChannel récursivement pour redonner périodiquement la main au thread principal.

Ne manque pas le prochain email !

💸 Sponsor​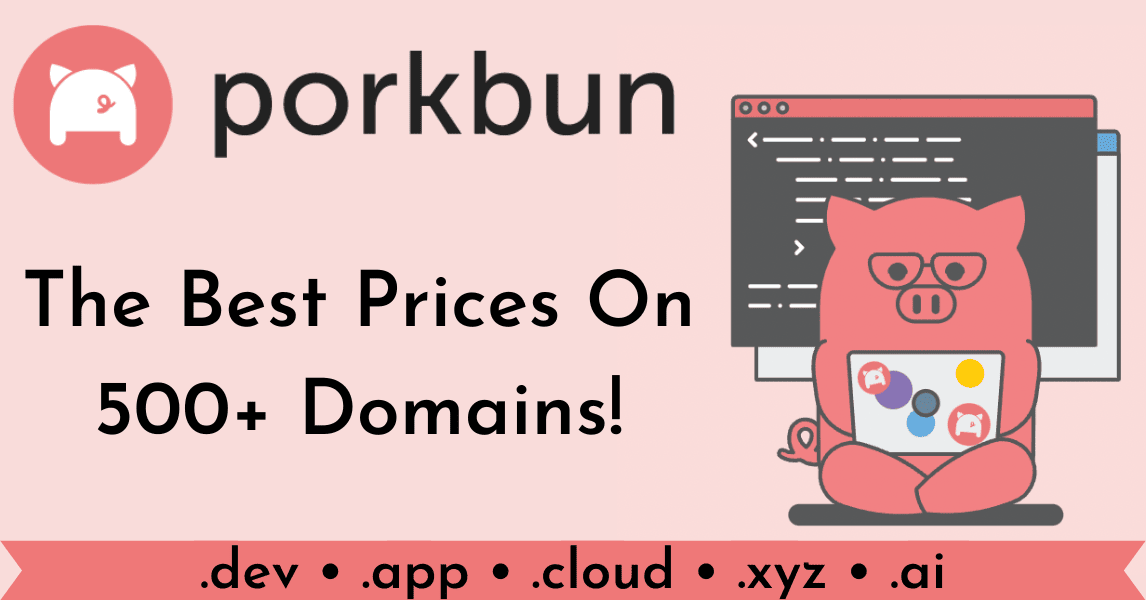 Porkbun.com - The Best Domain Name Registrar
Porkbun offers hundreds of domain extensions for React and React-Native developers from .dev and .app to .cloud, .xyz, and .ai — all at the lowest prices around! Every domain name at Porkbun comes with tons of free features like:
SSL Certificates
WHOIS Privacy
DNS
URL Forwarding
Web and Email Hosting Trials
Check out our AI Generated Search tool that's changing the way people look for domain names. All this is backed by incredible support 365 days a year plus thousands of real five-star reviews on Trustpilot.
Click the link and get $1 off your next domain name registration at Porkbun.com!

📱 React-Native​

🇫🇷 En français​
💡Tu peux m'envoyer ton contenu: sebastien@thisweekinreact.com !

💸 Premier Octet - Agence de développement React
Agence parisienne fondée en 2018 par une équipe de passionnés, nous accompagnons de nombreux clients grâce à notre expertise React et React Native. Nous intervenons en développement, conseil, audit ou formation, sur des thématiques JavaScript serveur et front.

🔀 Autre​

🤭 Fun​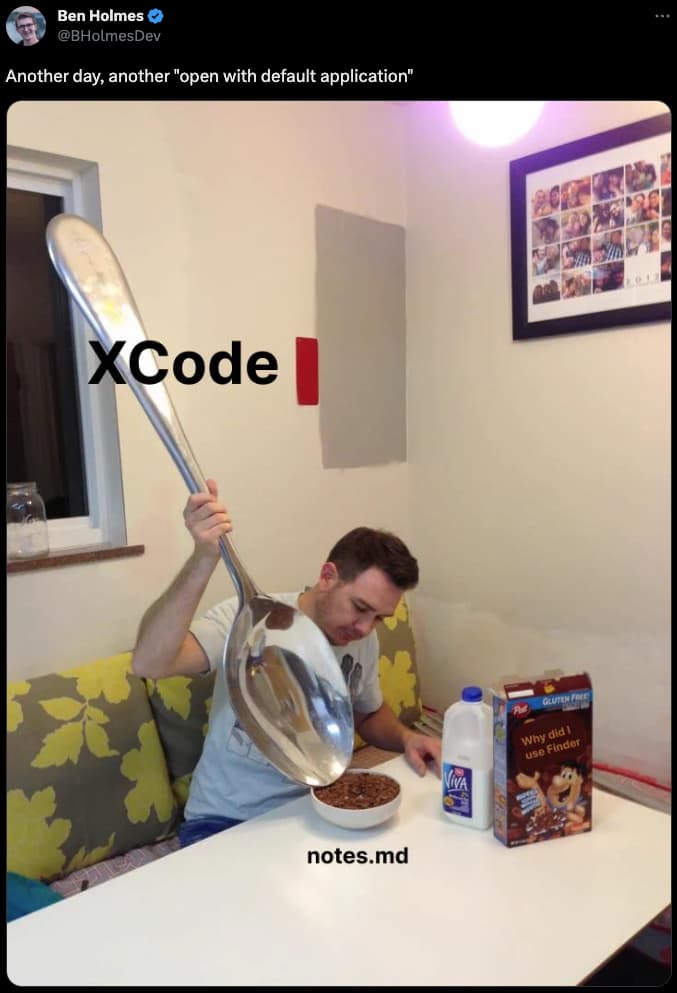 A plus 👋